Horoscopes
Horoscope for June 24-25: three zodiac signs will succeed at work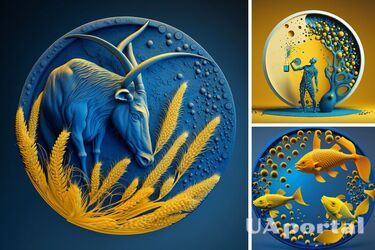 UAportal has prepared a horoscope about the career and professional life of people under the zodiac signs Capricorn, Aquarius and Pisces for the week of June 24-25. Influential forces can shape their professional endeavors and guide them to success.
Capricorn.
Under the steady influence of the Moon in Capricorn, people born under this sign are likely to experience an upswing in their careers and professional activities this week. The location of the celestial bodies favors Capricorns, who have exceptional focus and determination.
Success is on your side, and unique opportunities for growth and advancement may open up for you. This is the perfect time to demonstrate your leadership skills and prove your worth to your bosses. Take on challenges with confidence as your hard work and dedication will be rewarded in the long run.
Aquarius.
With the North Node in Aquarius, people born under this sign are poised for significant progress in their careers and professional activities. Cosmic energies support Aquarians in exploring new paths and expanding their horizons. This is a time for innovation and forward thinking. Your unique ideas and out-of-the-box approaches can attract the attention and admiration of your colleagues and superiors.
Read also: 2023 will be the best year ever for three zodiac signs
Trust your instincts and be prepared to take calculated risks. This week offers opportunities to get along and collaborate with like-minded people who can contribute to your professional growth. Embrace change and remain adaptable, as it can lead to unexpected discoveries.
Pisces.
Under the influence of the South Node in Pisces, people born under this sign may think thoroughly about their career and professional path. This week encourages Pisces to reassess their goals and aspirations, to find a deeper meaning in their work. Spend this time reflecting on your strengths and hobbies, as they hold the key to your professional fulfillment.
You may feel drawn to more creative and spiritual pursuits, finding comfort and inspiration in them. It's important to find a balance between dreams and practicality. Trust your intuition and remember your limits on your career path. This is the time to use your creative nature and move forward in your professional endeavors.
As UAportal reported earlier, astrologers have named the two most evil zodiac signs that are capable of terrible revenge.
If you want to get the latest news about the war and events in Ukraine, subscribe to our Telegram channel!