Horoscopes
May 2 horoscope for Aquarius, Pisces and Capricorn: there will be opportunities for growth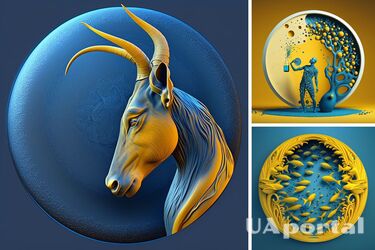 UAportal has prepared forecasts for May 2 for Capricorn, Aquarius, and Pisces. On this day, you can expect good news.
Capricorn.
The day will bring good news for Capricorns. There will be opportunities for personal and professional growth. This is a great time to socialize with other people and build new relationships.
Capricorns can expect to receive good news related to their career. This could come in the form of a promotion or recognition for their hard work. However, it is important to stay focused and avoid complacency.
Aquarius.
Aquarians can look forward to a day full of creative and intellectual pursuits. It's a great time to be creative and express yourself through various mediums. The day may also bring unexpected opportunities that will help with personal and professional growth.
Read also: Three zodiac signs are waiting to travel in May
Also, on this day, Aquarians can expect bad news. It's important to stay calm and handle the situation with restraint. Remember that setbacks are temporary and you need to focus on long-term goals.
Pisces.
Pisces can expect a day full of positive changes. This is a great time to take risks and try something new. Opportunities for personal and professional growth may arise, leading to a brighter future.
This day brings positive changes for Pisces. It's important to stay open to new experiences and embrace change. Remember that change can be good and can lead to new opportunities and growth.
As UAportal reported, earlier astrologers named the two most evil zodiac signs that are capable of terrible revenge.
If you want to get the latest news about the war and events in Ukraine, subscribe to our Telegram channel!