Horoscopes
May 2 horoscope for Libra, Scorpio and Sagittarius: long-awaited changes are coming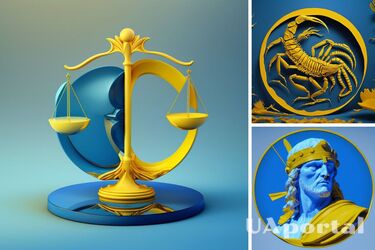 UAportal has prepared horoscopes for May 2 for Libra, Scorpio, and Sagittarius. On this day, you should remember intuition.
Libra.
Libra is expected to experience a surge of creativity. They may have the opportunity to demonstrate their artistic talents or engage in creative projects.
As for setbacks, it is predicted that minor obstacles may arise during the day. However, Libra are advised to maintain a positive attitude and persevere in their endeavors.
Scorpio.
Scorpios are advised to trust their intuition and remain open to new experiences. They may find that exploring new ideas and perspectives can lead to personal growth and transformation.
Read also: Three zodiac signs are looking forward to traveling in May
In terms of wish fulfillment, Scorpios are encouraged to take action to achieve their goals and remain optimistic about their future prospects.
Sagittarius.
For Sagittarius, it is predicted that May 2 may bring long-awaited changes. These changes could be related to a personal or professional goal, or they could manifest as a new opportunity for growth.
Sagittarius may feel more open and receptive to new experiences. They may be willing to take risks and explore new ideas, which will lead to personal growth and transformation.
As reported by UAportal, earlier astrologers named the two most evil zodiac signs that are capable of terrible revenge.
If you want to get the latest news about the war and events in Ukraine, subscribe to our Telegram channel!