Horoscopes
Horoscope for May 2 for Aries, Taurus and Gemini: indulge in adventurousness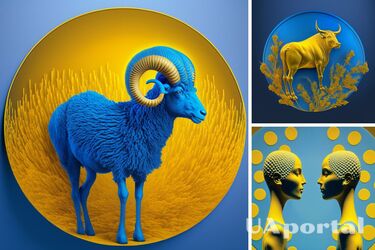 UAportal has prepared individual forecasts for May 2 for Aries, Taurus, and Gemini. On this day, it is important not to be afraid to take risks.
Aries.
At the beginning of the day, Aries may feel adventurous and eager to take on new challenges. It's a great time to try something new and take risks because your intuition is strong and your creativity is heightened. Trust your instincts and don't be afraid to step outside your comfort zone.
Success is all about seizing opportunities, so keep your eyes open and be alert to any unexpected chances that come your way.
Taurus.
Taurus may feel more intuitive than usual, with a heightened sense of awareness and a strong connection to your inner self. This is a great time to focus on personal growth and explore your spirituality.
Read also: Three zodiac signs waiting to Travel in May
Happiness will accompany you if you take the time to take care of yourself and indulge in activities that bring you joy. Don't forget to be kind to yourself and take breaks when necessary.
Gemini.
Gemini, this day is all about new experiences and trying new things. You may feel more curious and adventurous than usual, with a desire to explore the unknown. Embrace this sense of wonder and let it guide you toward new and exciting opportunities.
Whether it's a new hobby or exploring a new place, don't be afraid to step outside your comfort zone. Love can accompany you all day long, so be open to new relationships and connections.
As reported by UAportal, earlier astrologers named the two most evil zodiac signs that are capable of terrible revenge.
If you want to get the latest news about the war and events in Ukraine, subscribe to our Telegram channel!