Horoscopes
Leo, Cancer and Virgo Horoscope for May 2: stay open to new experiences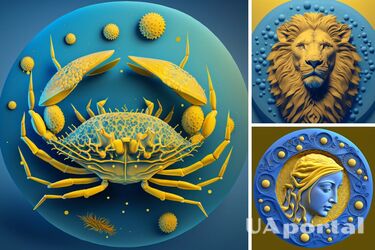 UAportal has prepared a horoscope for Cancer, Leo, and Virgo for May 2. On this day, you should focus on personal goals.
Cancer.
Cancers may feel particularly creative and get excited about new and innovative projects. This is a good day to take a chance and try something new because success may be just around the corner. You have the potential to succeed.
However, it is important to approach projects with a positive attitude and a willingness to take risks. Trust your intuition and take a leap of faith when new opportunities present themselves.
Leo
On May 2, Leo may feel more introspective than usual. This is a good day to reflect on your personal goals and values and take steps to improve yourself. You have the opportunity to move forward with personal growth and development.
Read also: Three zodiac signs are waiting to travel in May
Take time to reflect on past experiences and identify areas for improvement. Small steps towards personal goals can lead to big successes in the future.
Virgo.
Virgo may encounter unexpected events and people. This is a good day to keep an open mind and be receptive to new ideas and perspectives.
During the day, Virgos may encounter new and unforeseen circumstances that can lead to valuable knowledge and experience. Accept the unexpected and stay open to new opportunities.
As reported by UAportal, earlier astrologers named the two most evil zodiac signs that are capable of terrible revenge.
If you want to get the latest news about the war and events in Ukraine, subscribe to our Telegram channel!