Horoscopes
Horoscope for June 19-25: three zodiac signs will be fabulously lucky with money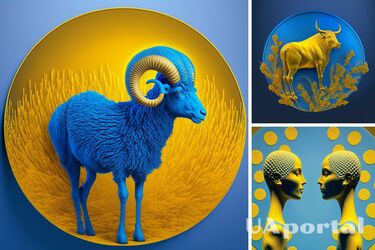 UAportal has prepared a horoscope that explores the astrological influences of the week of June 19-25. The forecast sheds light on the sphere of money and finance for the zodiac signs Aries, Taurus, and Gemini.
Aries
Under the influence of Mercury in Aries, the fire sign of Aries will be in a favorable position this week when it comes to money and finances. The universe bestows its favor on them, giving them the touch of Midas. Adventures that were previously fraught with uncertainty now bring rich returns, paving the way for financial stability and growth.
Aries is encouraged to seize the opportunities that open up before them, as their keen intuition and innate drive will guide them on the path to prosperity. Through strategic planning and smart investments, Aries will witness their financial dreams turn into tangible reality.
Taurus
Venus in Taurus casts a favorable gaze on the earth sign of Taurus, bringing a period of unprecedented abundance and financial prosperity. The universe is eager to shower Taurus with material wealth, elevating their financial situation to new heights. This week, they will bask in the rays of monetary success as long-held ambitions materialize into tangible income.
Read also: 2023 will be the best year ever for three zodiac signs
Taurus is encouraged to exercise caution and wisdom in managing finances, utilizing their natural sensitivity to make wise decisions. Due to their resilience and practical approach, Taurus will continue to thrive and prosper in the realm of wealth.
Gemini
Under the influence of Mars in Gemini, Gemini air signs will experience a surge of financial energy that fills them with motivation and a desire to overcome financial difficulties. This week, Gemini will gain business acumen and persuasive charm that will allow them to skillfully overcome financial obstacles. They have an uncanny ability to spot profitable opportunities and capitalize on them, which will lead to increased prosperity and financial rewards.
Gemini is advised to remain focused and determined, channeling their boundless energy to achieve financial goals. Thanks to their adaptability and intellectual abilities, Gemini are able to conquer the sphere of money and finance.
As UAportal reported earlier, astrologers have named two of the most evil zodiac signs that are capable of terrible revenge.
If you wish to stay updated on the latest news regarding the war and events in Ukraine, you may consider subscribing to our Telegram channel!