Horoscopes
May 15 horoscope for Taurus, Gemini and Aries: explore the world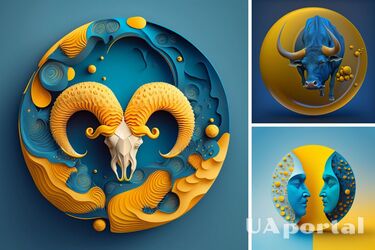 UAportal has prepared individual horoscopes for Aries, Taurus, and Gemini for May 15. On this day, you should focus your energy on productive activities.
Aries.
Under the influence of the stars on May 15, Aries may experience a surge of creativity and energy. They should take advantage of this and channel their energy into productive activities. However, Aries may need to be careful what they say and avoid unnecessary conflicts.
Aries may feel more ambitious and driven than usual when it comes to their career. It's a good day to take on challenging projects or come up with new ideas. However, they should also remember to communicate clearly and avoid making assumptions.
Taurus.
On May 15, Taurus may feel more introspective and reflective. They should take time to listen to their intuition and reflect on their personal growth. It's also a good day for activities that promote inner peace and well-being.
Read also: Three zodiac signs waiting to travel in May
Taurus may feel anxious or worried about the possibility of receiving bad news. It's important for them to stay calm and believe that they have the inner resources to cope with any challenges that come their way.
Gemini
On May 15, Gemini may experience a sense of excitement and adventure. They should embrace this feeling and be open to new experiences and opportunities. This is a good day to expand your horizons and explore the world around you.
Geminis may experience positive changes in both their personal and professional lives. They should be open to these changes and trust that they are for the best. This is a day to take risks and seize opportunities.
As UAportal reported earlier, astrologers have named the two most evil zodiac signs that are capable of terrible revenge.
If you want to get the latest news about the war and events in Ukraine, subscribe to our Telegram channel!