Horoscopes
June 29 horoscope for Libra, Scorpio and Sagittarius: take bold steps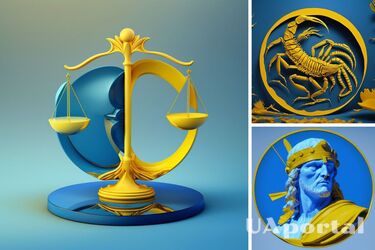 UAportal has prepared a horoscope for June 29 for Libra, Scorpio and Sagittarius to shed light on the cosmic forces that influence the development of events. Get to know the wisdom of the cosmos and take advantage of the opportunities that lie ahead.
Libra.
As the sun rises, your harmonious nature and sense of justice will come to the fore. Use your diplomatic skills and find ways to bring balance to your relationships and interactions. The cosmos calls for mutual understanding and compromise. Engage in open communication and listen carefully to those around you. Cultivating harmony will have a positive impact on both your personal and professional relationships.
The cosmic energy surrounding you inspires good health and well-being, Libra. Focus on nourishing your mind, body, and spirit. Engage in activities that promote relaxation and rejuvenation. Support your emotional well-being by expressing your feelings and seeking support when needed. Remember to maintain a balanced lifestyle and prioritize self-care.
Scorpio.
Scorpio, as the Moon casts its mysterious glow, your deep intuition and transformative energy will guide you. Take advantage of your innate ability to introspect and dive into the depths of your emotions. This is a day of personal growth and self-discovery. Trust your instincts and allow your inner wisdom to light the way. Unleash your passionate nature and follow your desires with confidence.
Read also: Who will be lucky in July: three zodiac signs will be lucky
A celestial alignment supports your progress towards your goals, Scorpio. The universe encourages you to take bold steps towards your aspirations. Believe in yourself and seize the opportunities that come your way. Stay focused and determined as obstacles may arise. Think of difficulties as stepping stones to success.
Sagittarius.
Under an expansive influence, Sagittarius will have a day of adventure and exploration. Embrace your restless spirit and seek out new experiences. Expand your horizons and engage in activities that fulfill your passion. The universe is calling you to seek knowledge and expand your horizons. Embrace spontaneity and welcome the unknown with open arms.
A favorable cosmic alignment will give you, Sagittarius, a chance to reunite with old friends. Reach out to those with whom you may have lost touch and cherish the memories you shared. Rediscover the joy of deep connections and reminisce about the adventures you've had together. Nurture these relationships and allow them to add color to your life again.
As UAportal reported earlier, astrologers have named the two most evil zodiac signs that are capable of terrible revenge.
If you want to get the latest news about the war and events in Ukraine, subscribe to our Telegram channel!