Horoscopes
Harmony in relationships and good luck await three zodiac signs: October 19 horoscope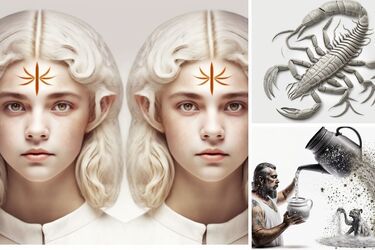 UAportal has prepared horoscope for October 19 for Gemini, Scorpio and Aquarius. These forecasts will help to orient themselves in the opportunities and challenges ahead.
Gemini
The day will bring Gemini an increased curiosity and adaptability, opening doors to new experiences and knowledge. They should utilize this adventurous energy and remain resilient in the midst of challenges for personal growth and expansion.
A favorable cosmic alignment creates a fortunate period for Gemini, enhancing positivity and success. It is important to make bold choices, trust your instincts and utilize opportunities along the way for great joy and achievement.
Scorpio
Self-examination and reflection will help Scorpios get through a transformational day. You should delve into your thoughts and emotions, understand your desires and discover hidden powers for your personal growth.
Read also: the "Age of Villains" will bring great success to three signs of the zodiac: their lives will turn around
It is recommended to demonstrate an empathic nature to support others by offering invaluable help through listening, practical assistance and kind words. One should be a positive influence, foster goodwill and feel fulfillment through sympathetic acts.
Aquarius
Aquarius are blessed with harmony and balance in their personal relationships. Deepening connections, prioritizing open communication and settling any conflicts or misunderstandings for the sake of joy, trust and a unified dynamic with loved ones is recommended.
By prioritizing trust, appreciation and open communication, people of this sign can embrace the harmony and deep satisfaction they bring.
As UAportal reported, earlier astrologers named the two most evil signs of the zodiac, which are capable of terrible revenge.
Want to receive the most relevant news about the war and events in Ukraine - subscribe to our Telegram channel!