Horoscopes
This zodiac sign is keeping a secret: what makes Aquarius special and why they can be difficult to deal with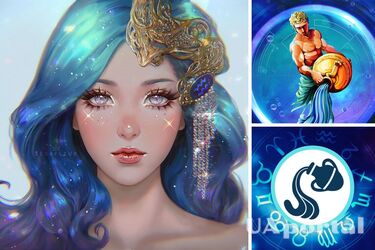 According to astrologers, Aquarians are one of the greatest visionaries of all the zodiac signs. They are bold thinkers who look into the future and have a great need for freedom, which allows them to thrive and solve new problems. However, they hate routine and monotony, which kill them.
Since childhood, Aquarians have been interested in everything unusual, original, untested and unknown. They are eccentric, non-standard, and sometimes even bizarre, but one thing is for sure: it is difficult to ignore them, let alone resist them. Aquarians are creative and open-minded, love to learn, and are eager to explore new areas of knowledge. They are interested in technical innovations and use them well in their work.
Aquarians are versatile and quickly adapt to new circumstances. They do not like closed, conservative people as they really believe that you need to take one step forward, not backward, every day.
Aquarians have a lot of advantages: they are creative, independent, loyal, and inquisitive. However, the natives of the sign are not without flaws, and one of them can poison the lives of not only them but also their loved ones.
Aquarians want to move forward and change the world. Therefore, they are impatient and stubborn, and at the same time self-centered and complacent. They are often unable to express their feelings. Natives of the sign can be loving; then, harsh, cold, and aloof just a moment later. It is difficult to build a relationship with them because of their volatility.
As UAportal reported earlier, astrologers have named the colors of clothes that will attract good luck to life.
Two zodiac signs have a tough character: they easily accept challenges and achieve what others can only dream of.