Horoscopes
TThese zodiac signs will receive a significant amount of money: wealth is destined for them.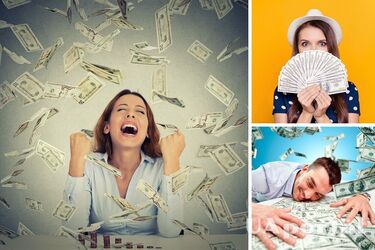 Many people dream of a comfortable life to fulfill their desires. However, astrologers say that only a select few, guided by fate, are destined to attain wealth effortlessly – money seems to come their way.
Taurus, Leo, Virgo, Scorpio, and Capricorn have the best chances of becoming prosperous. This is attributed, in part, to their character traits – their determination, ability to foresee developments, and the favor of the stars.
Taurus (April 20 - May 20)
Taurus is renowned for its determination, perseverance, and excellent financial management skills. People of this sign are thrifty, prudent, and adept at amassing wealth.
Leo (July 23 - August 22)
Leos possess a charismatic, leadership-oriented character that contributes to financial success. They are ambitious, self-assured, and driven to attain high positions, potentially leading to financial gains.
Virgo (August 23 - September 22)
Virgos tend to be precise, practical, and well-organized. Their effective planning and financial management skills can help them achieve financial stability.
Scorpio (October 23 - November 21)
Scorpios are typically highly determined and passionate. They are willing to take risks and make bold financial decisions that can bring them success and wealth.
Capricorn (December 22 - January 19)
Capricorns are ambitious, disciplined, and hardworking. They are deeply motivated to achieve professional success, which can translate into favorable financial outcomes.
As reported earlier by UAportal, astrologers have identified the colors of clothes that will attract good luck to life.
Also, the most unfavorable days in August 2023 have been revealed. Libra and Gemini are likely to face the most challenges, potentially experiencing significant financial losses and relationship strains.