Horoscopes
These three zodiac signs will unleash their creative potential: November 3 horoscope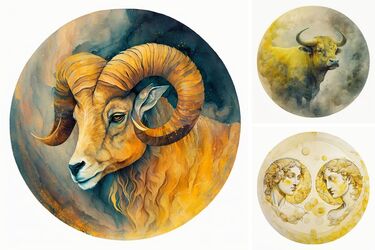 UAportal has prepared a horoscope for Aries, Taurus and Gemini for November 3. These zodiac signs will discover their creative potential, opportunities to reconnect with old friends and ways to lend a helping hand.
Aries
The Aries horoscope predicts a day filled with creativity, intuition, and new experiences. You should trust your instincts and let your imagination lead the way. This is the perfect time to embrace your spontaneous side and explore different possibilities.
For Aries, there is a chance to reconnect with old friends. It's worth taking the initiative and contacting them to schedule a meeting or chat on the phone. Developing these connections can bring a sense of nostalgia and joy to the day.
Taurus
New experiences and adventures await Taurus. It is recommended to get out of your comfort zone and explore the unknown. You need to be open to new things and take advantage of growth opportunities.
Taurus should step out of their routine whenever possible and embrace the unfamiliar. You can try a new hobby, go on a spontaneous trip, or be open to unexpected encounters.
Gemini
Gemini's horoscope emphasizes their friendly nature. They will be able to have a positive influence on others. Thanks to their natural charm and sociability, they can offer valuable assistance.
They should look for opportunities to help others by listening, giving advice, or offering support. Benevolence will certainly be appreciated, and Gemini's actions will bring them a sense of satisfaction.