Horoscopes
What was the first thing you saw in the picture? This will tell how you behave in a relationship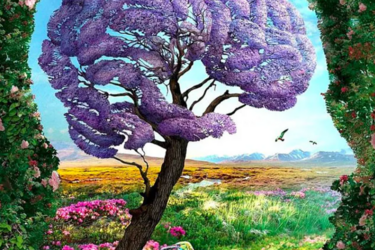 Picture-based psychological tests are very popular because they can tell you a lot about a person in a matter of minutes. They often work on the principle of illusion - everyone sees something in the image that characterizes them as a person.
This test can reveal your biggest fears in relationships. Just say what you saw first in the image above and read the result.
Face
If you saw the face first, it means you are hiding your relationship anxiety from your partner. You pretend to be a confident and enterprising person, but you're afraid to talk openly about what's bothering you. Take this first step and you will be happier and your relationship will be stronger.
Tree
Did you see the tree right away? This means you are trusting and open in your relationship. However, you need more time to build a strong emotional connection with your partner. You're afraid of being rejected, which is why you may be reticent to express your feelings.
Bird
If you were the first to see a bird in the picture, there is no anxiety in your relationship. From the very beginning, you feel good with your partner. You know for sure that you are loved, and you don't want to set any restrictions in the couple. Freedom is important to you - you are afraid of being in a "cage".
As UAportal reported earlier, astrologers have named the colors of clothes that will attract good luck to life.
Also, among all the natives of the zodiac circle, there are two who have a tough character – they easily accept challenges and achieve what others can only dream of.