Horoscopes
Four zodiac signs will have great success in the coming days: dreams will start to come true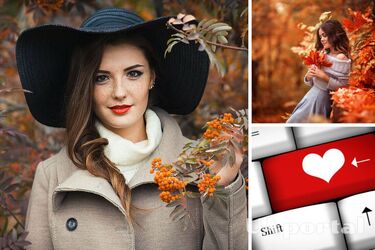 The Libra season is gradually coming to an end - the Sun will move into the sign of Scorpio. According to astrologers, this means that four natives of the zodiacal circle will have a particularly lucky period. In the list of lucky Scorpios, Pisces, Taurus and Cancer.
Scorpio
Any problems will disappear because Scorpio season is about to start. Get ready for many favors of fate and luck that will favor you. You will feel it on a financial level - you will have no more sudden spending and your budget will not suffer. Be sure to spend this good time to your advantage!
Pisces
A good flow of energy connecting you to Scorpio will make next week a good week for you! The stress that has been present until recently will be gone. This will allow you to focus on the plans that are to be realized. Make the most of it and take your chances. Scorpio season reminds you that when it comes to fighting for success, you can't procrastinate.
Taurus
Your zodiac sign is directly opposite Scorpio. The fact that its season is about to begin means that you can count on it to have a positive effect as well. The material sphere will be particularly fortunate for you - you will be able to save significantly on purchases, and your tendency to overspend will weaken. It is possible that you will receive additional funds from an unexpected source!
Cancer
Finally, Cancer can count on success in many areas of life! It's time for them to take a breath - lately, all the forces were invested in work,in addition to the problems of turmoil in the family. But good changes are coming - you can relax and get rid of stress. Scorpio season brings a bit of amystery and llight emotionality - you can use it to ease your thoughts and focus on taking care of yourself.
As UAportal reported, earlier astrologers named the colors of clothing that will attract good luck in life.
Also among all the natives of the zodiac circle there are two with a tough character - they easily take challenges and achieve what others can only dream of.