Horoscopes
Great success or just problems? Horoscope for the "mirror" date 23.10.2023 for all zodiac signs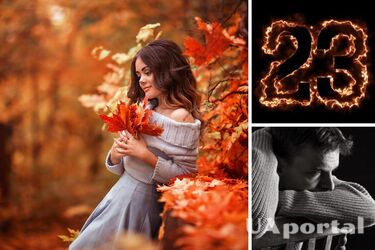 "Mirror" date October 23, 2023 carries a special energy and can literally turn the lives of some signs of the zodiac. Read in detail, who is waiting for good luck, and who will face big problems.
Aries
Aries will feel that they need to tell what is weighing on their heart. On this day, natives of the sign will be very talkative and will be able to say goodbye to problems that have been bothering them for a long time.
Taurus
Taurus will need support in their professional or personal life. They should not be afraid to ask for help, as this will avoid a whole host of troubles.
Gemini
Gemini will feel tired. They will face serious challenges and conflicts at work, so by evening the natives of the sign will barely be able to stand on their feet.
Cancer
Cancers will have no motivation to act. They will take much longer than usual to perform all actions. In the second half of the day, they should at least get some rest.
Leo
Leo will hear news that will surprise them a lot and will be a real blow. For some time they will not be able to concentrate on business and may make a mistake that will cost them a lot.
Virgo
Virgo will decide to change their lives dramatically and good luck will be on their side. Natives of the sign can find a new job, enroll in courses and rush to find a soulmate. Everything will work out!
Libra
Libra will take care of themselves. They will focus on beauty treatments, proper rest and mental health. This will make them feel much better about themselves.
Scorpio
Scorpios will focus on their loved ones. They will take care of their needs and try to give them a little surprise or brighten their day with something special.
Sagittarius
Sagittarians will come up with several ideas that they will want to implement almost immediately. Unfortunately, most of the people they will tell will be skeptical. Still, the natives of the sign will manage to realize their dreams.
Capricorn
Capricorns will have several important conversations to have. Natives of the sign should show who they really are, not pretend to be someone else.
Aquarius
Aquarians should follow their intuition - many people will turn to them for advice. Natives of the sign can make very profitable acquaintances that they will need in the future.
Pisces
Pisces will want to confide in someone. However, they will not be able to find a suitable, trustworthy person for this purpose. Because of this, natives of the sign may feel lonely.
As reported UAportal, earlier astrologers named the colors of clothing that will attract good luck in life.
Also among all the natives of the zodiacal circle there are two with a tough character - they easily accept challenges and achieve what others can only dream of.