Showbiz
Arnold Schwarzenegger: how Iron Arnie changed the world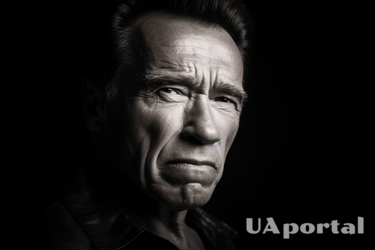 Arnold Schwarzenegger is a prominent figure in Hollywood and American politics. As a bodybuilder, actor, and politician, he has influenced the entertainment industry and the political world. UAportal has prepared an article about his role in politics, social and political causes, as well as his influence on social movements.
Role in politics
Schwarzenegger's political career began in 2003 when he was elected governor of California. During his tenure as governor, he focused on issues such as education reform, environmental protection, and healthcare.
He has signed several bills aimed at developing renewable energy sources, reducing carbon emissions, and protecting California's natural resources. In addition, as an active supporter of education reform, he has worked to improve the state's public school system.
Read also: Three Oscars, innovations, and social issues: What Importance Tom Cruise Attached to Cinema
The impact on California politics was significant, and Schwarzenegger's work was praised by both Democrats and Republicans. He has used his celebrity status to draw public attention and inspire action to address environmental issues, promote education and charitable reform, and support progressive political candidates.
Social goals
He is a supporter of after-school programs, promoting them as a way to help disadvantaged youth. He has also been involved in various philanthropic endeavors, including the Special Olympics and the Make-A-Wish Foundation. His efforts have helped to improve the lives of many people and inspired others to get involved in civic activities.
Political affairs
In addition to his work in the social sector, Arnold has been a vocal supporter of progressive political causes. He has advocated for gun control measures and criticized the Republican Party's stance on climate change. He has also been a strong supporter of same-sex marriage and has been involved in efforts to legalize it across the country.
Read also: How Leonardo DiCaprio Changed the movie industry
Influence on political and social movements
Schwarzenegger's activism has influenced political and social movements throughout history. His advocacy for environmental protection and education reform helped shape the political discourse in California, and his support for progressive political candidates inspired others to get involved in politics. He has used his celebrity status to raise awareness and inspire action on social issues and has become a role model for many people around the world.
Criticism and controversy
Despite his many accomplishments, Schwarzenegger has faced criticism and controversy throughout his career. Several women accused him of sexual harassment, for which he apologized. He was also criticized for solving the budget crisis in California and for supporting some political candidates.
Earlier, UAportal prepared an article about the rise of Robert John Downey Jr. in show business.
If you want to receive the most up-to-date news about the war and events in Ukraine, subscribe to our telegram channel!