Lifehacks
Replace flower watering water with this to accelerate plant growth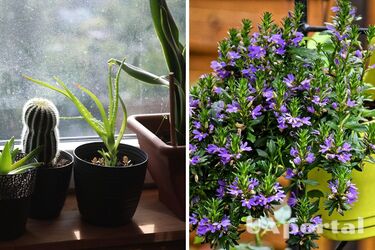 Houseplants can be a lot of trouble when they don't grow or flower for a long time. This can be caused by diseases, poor soil, inadequate lighting, etc.
However, in addition to optimal conditions, it is also important to water the plants with more than just water. For better growth of indoor flowers, experts advise using mineral water, writes Fuersie.
It is noted that mineral water contains substances that are beneficial for plants. Trace elements are already dissolved in water, so it is easier for flowers and foliage crops to absorb them.
Read also: They will take energy - what trees should not be planted near the house
However, this method is not suitable for all plants. Mineral water can stimulate the growth of succulents, aloe, and money trees.
At the same time, this method can be harmful to a number of indoor plants, including anthurium, azalea, camellia, and orchids. Mineral water will cause the flowers to shed their unopened buds and die.
You should water flowerpots with mineral water no more than once a month. It's important to first defend the water so that carbon dioxide evaporates from it.
As a reminder, every flower lover wants their flowerpots to be the most lush, beautiful, and healthy. But did you know that an inexpensive spice that every housewife uses for baking can help you grow perfect flowers on your windowsill?
If you want to get the latest news about the war and events in Ukraine, subscribe to our Telegram channel!