Lifehacks
Out of laundry detergent: is it possible to wash clothes with shampoo or liquid soap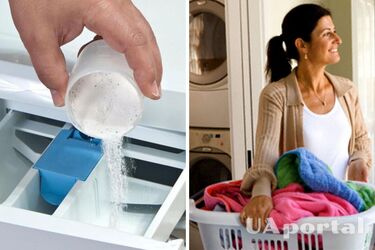 If you run out of laundry detergent and need to wash something urgently, some people may try to replace it with shampoo or liquid soap. However, you shouldn't do this.
Experts have explained why you shouldn't. Shampoo and liquid soap have a different composition than laundry detergent, and therefore can damage things.
Hair shampoo contains surfactants that dissolve grease and dirt. However, the surfactants in shampoo are designed to remove grease from the hair, not from the fabric. In addition, shampoo usually contains other ingredients such as fragrances, preservatives, and dyes that can damage the fabric or cause allergies.
Read also: Top 6 methods to stretch clothes that shrunk after washing
Liquid soap also contains surfactants, but they are usually less aggressive than in shampoo. However, liquid soap can also damage the fabric, especially if it contains fragrances or other additives.
In addition, shampoo and liquid soap foam heavily, which can lead to a clogged drain or a broken washing machine.
How to replace laundry detergent
If you run out of laundry detergent, you can use baby powder, as it contains less harsh chemicals and allergens. You can also use baking soda, salt, or mustard powder (but not for cotton).
As a reminder, we have already written about why things get dirtier after washing in a machine.
If you want to get the latest news about the war and events in Ukraine, subscribe to our Telegram channel!