Lifehacks
Why summer residents feed cucumbers with vinegar: an unexpected life hack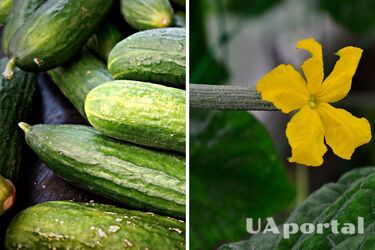 Cucumbers are one of the most common crops among Ukrainian summer residents. The plant yields a good harvest, but it requires careful attention to the bushes.
In particular, you need to fertilize cucumbers in the spring to make the crop grow better and produce larger fruits. Experienced gardeners use a solution with vinegar for fertilizing.
Thanks to vinegar, cucumbers absorb nutrients better, including phosphorus, calcium, and potassium. The presence of this liquid also helps protect the roots of the crop from various diseases.
Read also: Hot pepper and mustard: how to get rid of slugs in the garden
To prepare the dressing, dilute 1 cup of 9% vinegar in 10 liters of clean water and mix thoroughly. Inject the solution under the root, after moistening the soil with plain water.
A similar solution can also be used to fertilize tomatoes. However, first, you need to mix vinegar with crushed eggshells, leave it for a day, and then dilute it with 10 liters of water.
The garden needs to be taken care of at any time of the year. It's important not to let fungal diseases get started, to fight pests in time, and to increase the harvest.
If you want to get the latest news about the war and events in Ukraine, subscribe to our Telegram channel!