Society
Causing depression and headaches: what colors should not be used in interior design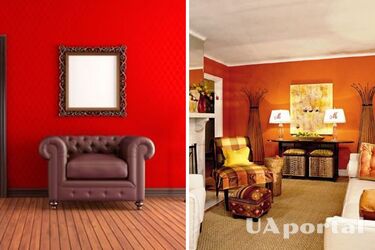 Unsuitable interior design can have a negative impact on your overall well-being. In this case, it is difficult to guess that the cause of a bad mood can be, for example, wallpaper. Therefore, it is better to be careful with bright colors.
About this writes Radiotrek.
Read also: How to make a room in the dormitory stylish and cozy: 10 tips that will make your home comfortable
For example, the orange color provokes subconscious tension, it should definitely be avoided in the bedroom. Be careful with it should also be in the kitchen.
A similar problem arises from an excessive love for red. Because of the red color a person can constantly subconsciously stress, and also red excites the appetite, so in the kitchen it should not be used by those who are watching the figure.
Recall, designers named three things that make the interior unfashionable.
Want to receive the most up-to-date news about the war and events in Ukraine - subscribe to our Telegram channel!