Auto
Drivers must turn on their headlights during the day and are not allowed to stop on the roadside: new traffic rules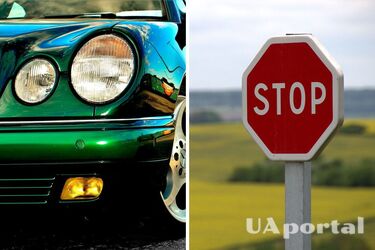 On October 20, the Government of Ukraine introduced several changes to the Traffic Rules. In particular, these changes concern the use of headlights at any time of the day.
The amendments also address child safety and the prohibition of stopping on the roadside. These changes have already come into force.
From now on, drivers must turn on daytime running lights or dipped headlights regardless of the time of day or season. Previously, daytime running lights, and in their absence, dipped headlights, had to be turned on from October 1 to May 1.
Read also: The 6 best life hacks to help reduce fuel consumption and save money
Additionally, the new rules prohibit the transportation of children less than 150 cm tall in vehicles without the use of child restraint systems. These systems allow a child to be fastened with seat belts.
Furthermore, on highways and roads, cars are prohibited from stopping outside of special parking spaces. This means that stopping on the side of the road is no longer allowed.
We would like to add that these changes to the traffic rules are driven by the need to align Ukrainian legislation with that of the European Union.
As a reminder, we have already written about how to make a car air freshener with your own hands.
If you want to get the latest news about the war and events in Ukraine, subscribe to our Telegram channel!