Science
Tomb of warrior-trader Mixtec excavated in Mexico (photo)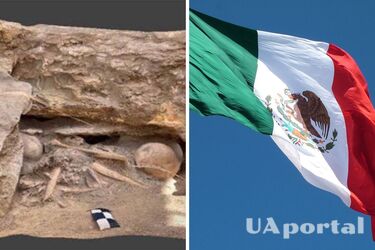 In Mexico, archaeologists have unearthed a rare two-chambered stone tomb of the Mixtec warrior-trader. The 1500-year-old tomb is only the third of its kind in the region.
The tomb contains unique evidence of ancestor worship and funeral customs. It once served as the central sacred part of a larger complex of mounds, Ancient Origins reports.
The Mixtec people appeared around 1500 BC, and their culture declined when the Spanish conquistador Pedro de Alvarado arrived in 1523 AD. Known for their unique language, jewelry, ceramics, and codes, the term Mixtec means "cloud people".
Read also: Archaeologists found more than 100 thousand coins in Japan that are 2000 years old (photo)
The two-chambered stone tomb of Mixtec was discovered by road workers in the main public square of San Juan Iskakistla. The researchers identified three separate burials in the tomb, consisting of two rooms measuring four meters by two meters.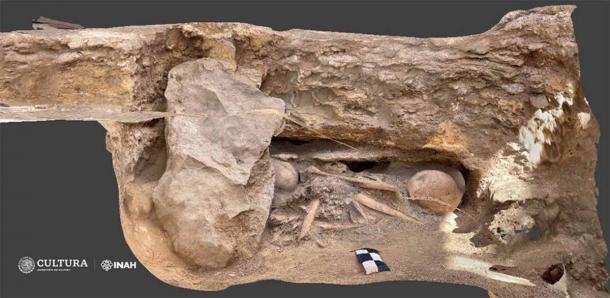 They contained the skeletal remains of at least 20 people, which correspond to the Classical Mesoamerican period (100-650 AD). Archaeologists have so far found 150 ceramic vessels, a carved human bone, a votive axe, and three "U" shaped yokes often associated with ceremonial ball games.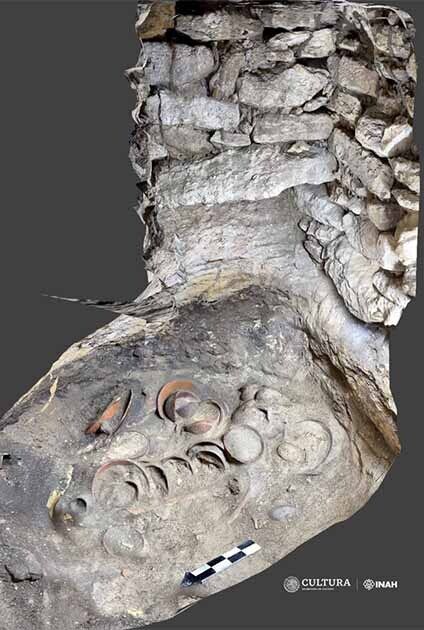 As a reminder, scientists have managed to recreate the appearance of Egyptian Pharaoh Amenhotep I, who ruled 3500 years ago.
If you want to get the latest news about the war and events in Ukraine, subscribe to our Telegram channel!