Science
A 2nd century Roman city discovered in Morocco in excellent condition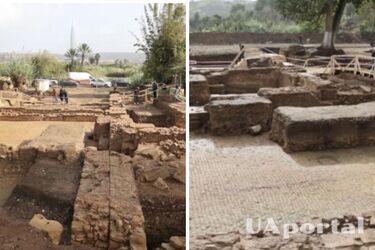 Moroccan researchers have announced the discovery of an ancient 2nd century Roman city in the capital Rabat. According to Xinhua news agency, the archaeological site is located near the famous Chellah, a medieval Muslim necropolis and tourist attraction in Rabat.
Read also: Archaeologists find evidence that people performed skull surgery 4,500 years ago in Spain (photo)
The new archaeological site, which includes a port area, a large public bath and a cemetery, reveals the life of people in ancient Morocco around 1,800 years ago. 2,000 square meters area with a public bath became one of the largest finds of its kind in ancient Morocco. Archaeologists also discovered a headless marble statue from the Roman era.
According to the Moroccan Ministry of Youth, Culture and Communications, the archaeological research project, including excavations and archaeological research, began in April and was implemented by the National Institute of Archaeological Sciences and Heritage.
As a reminder, a "magic Roman phallus" was found in a tomb in Serbia
If you want to get the latest news about the war and events in Ukraine, subscribe to our Telegram channel!