Science
Absolutely new species of lizards with hieroglyphs on their backs found in Iran (photo)
A completely new species of lizard with hieroglyphic patterns on its back has been discovered in eastern Iran. The long-tailed lizards, which were found in sand dunes, were named graphikos.
As reported in Zootaxa magazine, the lizards were found in the desert in the South Khorasan Province. A dozen individuals were spotted with patterns on their backs that resembled hieroglyphics.
Read also: The first ever fluorescent chimera monkey was grown in China using stem cells (video)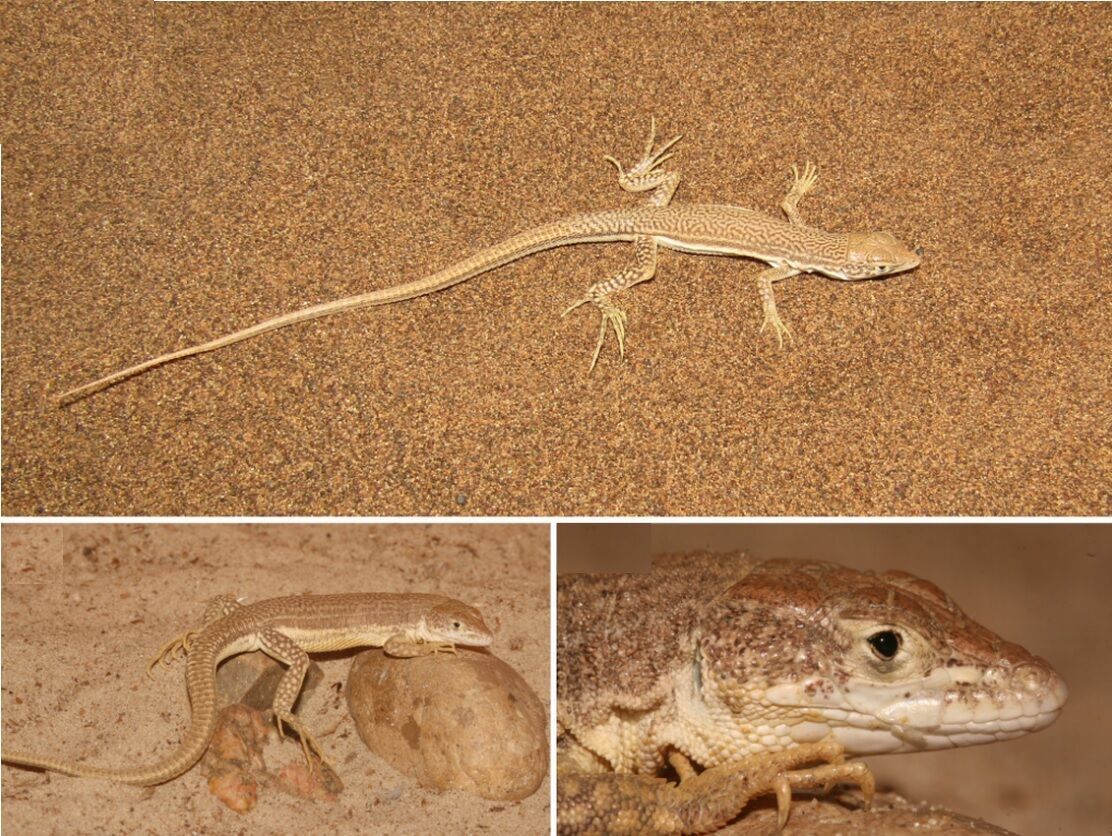 It turned out to be a completely new species of lizard, Eremias graphica. According to the researchers, the hieroglyphic jumping lizard can reach about 18 cm in length. It has a tail "about twice as long as its body," smooth scales, and a "sand-colored" body.
The researchers showed photos of lizards sitting on sand and rocks. It can be seen that they are mostly sand-colored with dark brown curls on their backs.
The researchers described the lizard's pattern as hieroglyphic, wavy, and "worm-like." This is different from other jumping lizards, which have predominantly striped patterns.
According to the study, hieroglyphic jumping lizards live around desert shrubs on sand dunes. The lizards use the bushes as shade, shelter, a "source of insect prey" and a place to burrow. The animals spend most of their time under the bushes, but are active for several hours in the morning and evening.
Earlier, we reported that scientists found the remains of the only first-generation human hybrid.
If you want to get the latest news about the war and events in Ukraine, subscribe to our Telegram channel!