Science
Giant stone hand axe 200,000 years old found in the desert in Arabia (photo)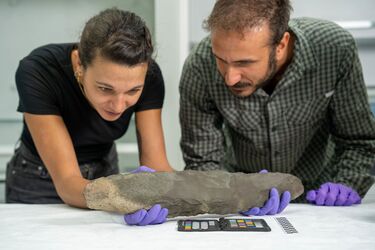 A team of researchers working in Al-Ula, in northwestern Saudi Arabia, has found a giant stone artifact. This hand axe may be the largest ever found by archaeologists.
As reported by The History Blog, this giant artifact dates back to the Lower-Middle Paleolithic period and is over 200,000 years old.
Read also: A 900-year-old crusader's sword in excellent condition found in Israel
The hand axe was discovered by an international team of archaeologists working with the Royal Commission of Al-Ula (RCU), led by Dr. Omer "Kan" Aksoy and Dr. Gizem Kahraman Aksoy of TEOS Heritage. The team explored the desert landscape south of Alula, called the Kur Plain, looking for evidence of human activity in ancient times.
Made of fine-grained basalt, the stone tool is 51.3 cm long and has been worked on both sides. The stone was used to create a strong tool with usable cutting or chopping edges.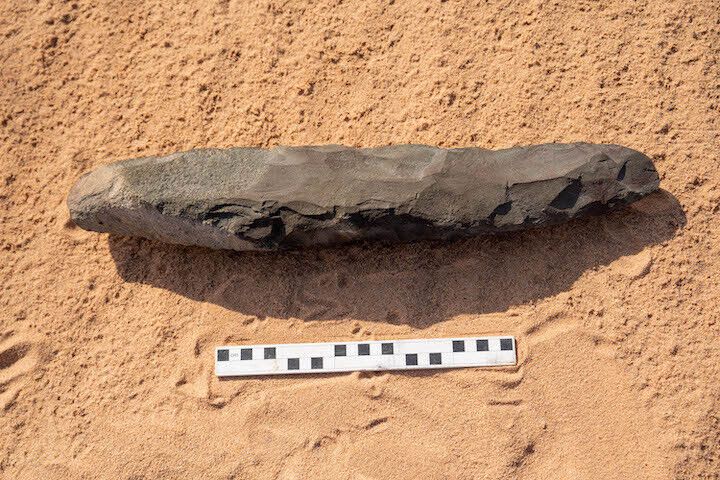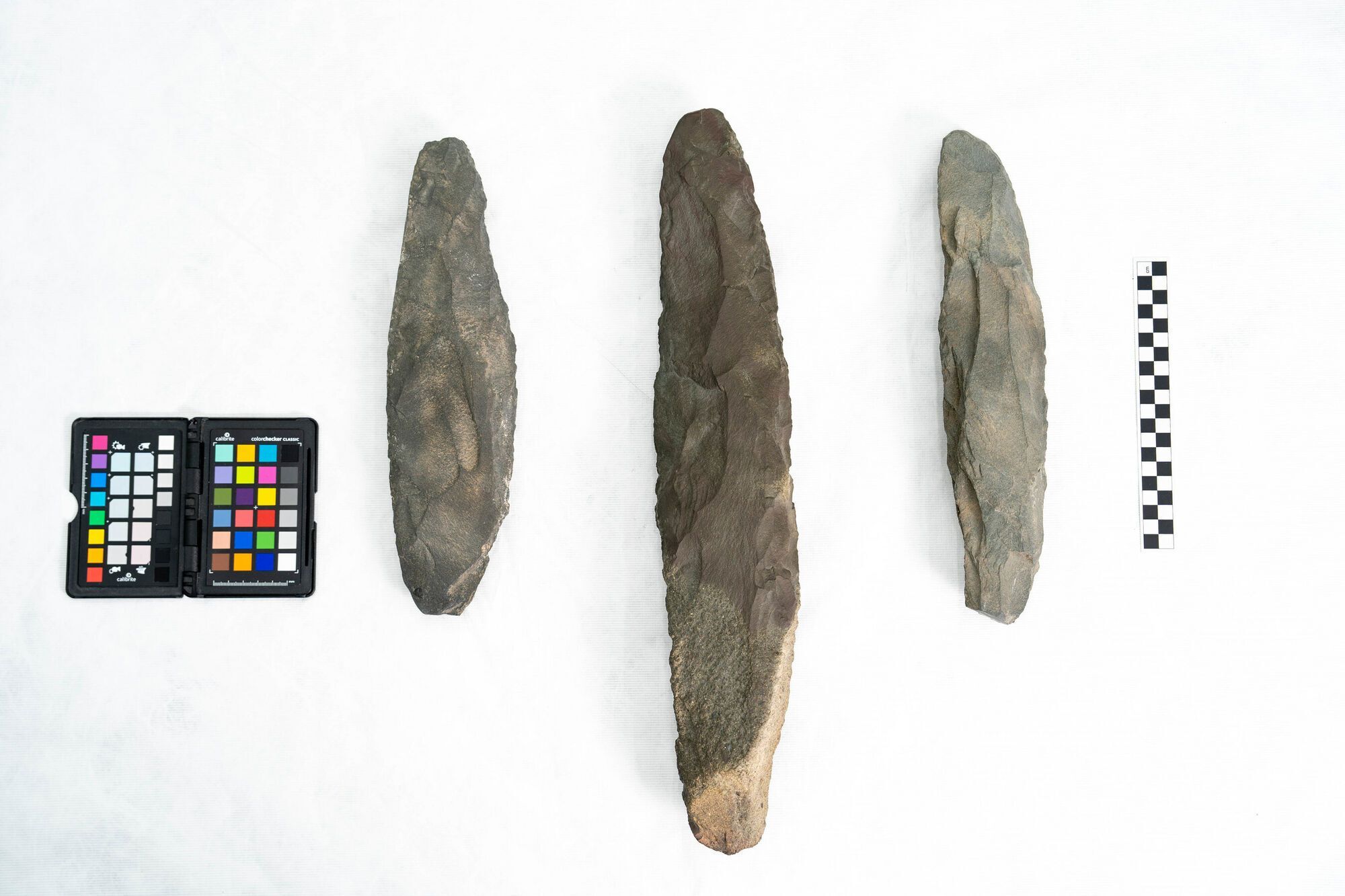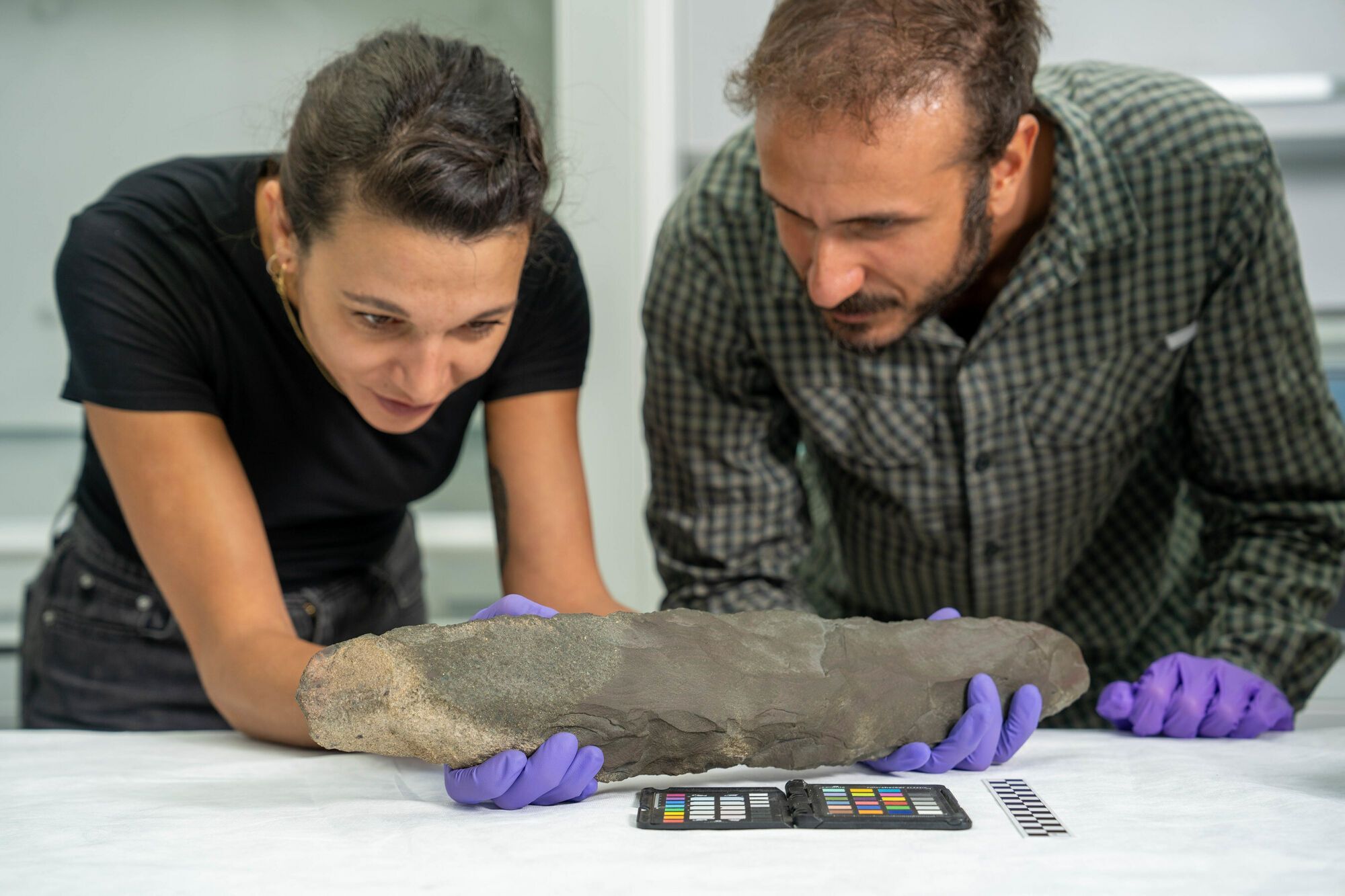 "The research is still ongoing and this find is just one of over a dozen similar, albeit slightly smaller, Paleolithic hand axes that have been discovered," said Dr. Omer Aksoy, project director.
"This hand axe is one of the most important finds in our ongoing research on the Kur Plain. This amazing stone tool measures over half a meter in length (length: 51.3 cm, width: 9.5 cm, thickness: 5.7 cm) and is the largest example in a series of stone tools discovered at the site. An ongoing search for comparisons from around the world has not resulted in an axe of the same size. Thus, it may well be one of the largest hand axes ever found," the scientist added.
As a reminder, scientists have managed to recreate the appearance of the Egyptian pharaoh Amenhotep I, who ruled 3500 years ago.
If you want to get the latest news about the war and events in Ukraine, subscribe to our Telegram channel!