Society
Stylists named the trendy manicure for winter 2024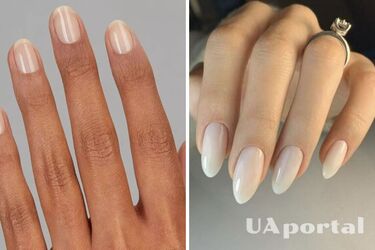 Given that the trend of "quiet luxury" has become mega popular, it is logical that the manicure should match this restrained style. Chiffon manicure is just like that. Almost transparent, it makes nails look well-groomed and expensive.
This is what Radiotrack writes about.
Here are some options for chiffon manicure:
Transparent
Transparent manicure looks the most harmonious and elegant. This option is very popular in Japan and Korea, it gives the nails airiness and lightness.
Chiffon
A chiffon manicure can resemble a haze of foggy white, pink, or cream color.
White
It is important to choose a shade of white that is in harmony with your skin type.
With an accent shiny nail
If you don't want all your nails to be the same, you can highlight one of them by making it shiny or adding sophisticated nail art such as rhinestones or other accents.
As a reminder, we have already written what manicure became irrelevant in 2023.
If you want to get the latest news about the war and events in Ukraine, subscribe to our Telegram channel!