Society
Stylist advises how to choose a stylish coat for winter 2024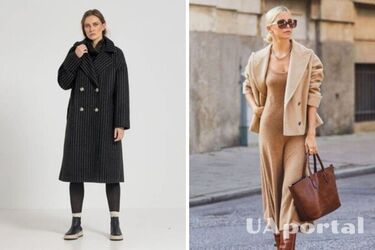 Famous Ukrainian stylist Oksana Matskiv gave advice on what to look for when choosing a coat for winter 2024. Read the article by Radiotrack to find out which models are better to avoid.
Too short and narrow
Such a coat restricts movement and does not allow you to wear several layers of clothing under it. Therefore, it is better to choose a loose-fitting maxi model.
With fur
Although such coats look expensive, stylists do not recommend buying them. If you can't refuse to buy one, choose a model with detachable fur.
Lapels
Avoid lapels with complex cuts, too wide, narrow or elongated. Such a coat will not be universal and only things of a certain style will fit it.
See also: Stylists showed the perfect hairstyles for mature women with fine hair (photos)
Fitted
It will not allow you to wear warm clothes under the bottom. And a structured hard lined coat will add a few extra pounds.
Zipper
Spoils the appearance of the coat.
An abundance of decor
Minimalism is in fashion now. An abundance of decor makes things cheaper.
As a reminder, we have already written how to determine if a color is right for you.
If you want to get the latest news about the war and events in Ukraine, subscribe to our Telegram channel!