Society
Experts tell how to easily remove scratches from a wooden floor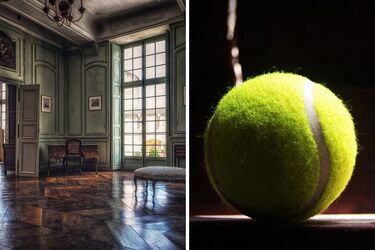 Wooden floors have a number of advantages, but scratches on the boards can be a problem. They can occur over time from mechanical damage.
Removing scuff marks from wood floorboards can be surprisingly easy with one method. An experienced cleaner has shown an ingenious technique for removing scuff marks, according to Express.co.uk.
To get rid of scratches, take a clean tennis ball. According to the cleaner, the scuffs will disappear quickly.
Read also: What to do to significantly save time on washing dishes
If the natural wood floor becomes a little dull, add a little vinegar, a little olive oil with essential oils or lemon juice, and don't forget the water. In addition, she suggested rubbing in the direction of the wood to bring the shine back.
Drying the boards with a microfiber towel prevents the floorboards from becoming slippery after finishing.
As a reminder, we have already written about how to effectively clean the floor.
If you want to get the latest news about the war and events in Ukraine, subscribe to our Telegram channel!