Society
Experts explained how to dry towels to prevent bacterial growth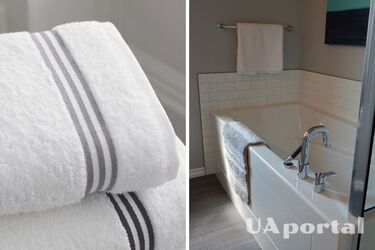 Drying towels in winter can be quite challenging, leading to unpleasant smells. An expert shared how to avoid damp towels, which can lead to the accumulation of dangerous bacteria.
John Lawless of Big Bathroom Shop emphasized that towels should not be left in the bathroom, as this can significantly increase the risk of developing harmful bacteria, as reported by Express.co.uk.
It's also crucial to note that any odor indicates the presence of unhealthy bacteria. However, the spread of bacteria can be easily prevented.
Read also: Lose wealth and health: never do this with a towel
A helpful tip is to ventilate the towel after each use in a well-ventilated room. This can be done about two to three times between each wash.
If your bathroom lacks a fan or proper heating, it is recommended to use a large, airy space to hang your towels for drying.
In case the towels start to smell damp, it can be easily remedied by using white vinegar in the washing machine. White vinegar will also help eliminate any detergent residue, contributing to keeping them softer for a longer duration.
To sum up, we've covered some useful techniques that will make cleaning your floors easier and help you save money.
If you want to get the latest news about the war and events in Ukraine, subscribe to our Telegram channel!