Society
Experts explain how to easily melt butter without a microwave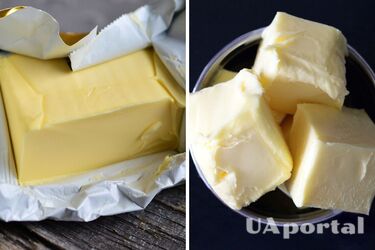 It can take several hours to defrost a whole stick of butter. However, a kitchen trick can help speed up the process.
You don't need to use the microwave for this. Chef Sam Block talked about a quick method using glass and hot water, according to Express.co.uk.
Start by filling a glass with hot water and letting it sit for a few minutes. Then pour out the water and place the warm glass on the butter.
Read also: How to properly store potatoes in the apartment so they don't spoil
Wait patiently for a few more minutes until the butter warms up to room temperature. You can also try other methods, such as grating the butter.
Rubbing the cold butter will help soften it as the more surface area the butter has, the faster it softens. Slicing butter works the same way.
Earlier, UAportal wrote how to store oranges properly so that they do not become moldy.
If you want to receive the most up-to-date news about the war and events in Ukraine, subscribe to our Telegram channel!