Life
Lowers blood pressure and calms nerves: the top 8 beneficial properties of mint tea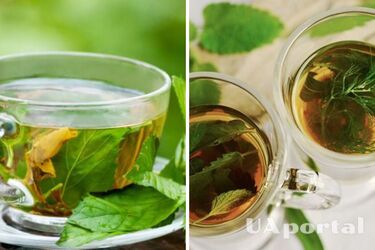 Nutrition experts consistently highlight the health benefits of mint. For instance, peppermint tea not only tastes good but also promotes relaxation and makes falling asleep easier. It is an excellent tool for enhancing sleep quality.
This information was reported by Radiotrack.
Peppermint is also known for its ability to lower blood pressure and dilate blood vessels, which is beneficial for the cardiovascular system.
Read also: Green tea for weight loss - doctors' advice
Peppermint tea is especially effective for soothing irritated intestines and stomachs during times of stress, helping to alleviate cramps and reduce nausea. It also addresses the issue of dry mouth.
Mint also has an excellent cholagogue effect, aiding in the improvement of the digestive process.
As a reminder, we have previously discussed the reasons for regularly consuming dates.
If you want to get the latest news about the war and events in Ukraine, subscribe to our Telegram channel!