Society
Week will be unpleasant: dates for powerful and dangerous magnetic storms are named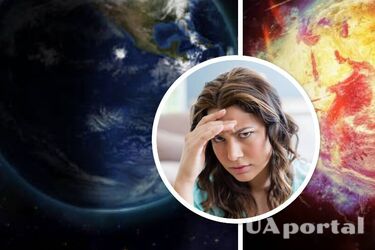 November 2023 was marked by powerful geomagnetic fluctuations that lasted almost every day. In the last weeks of the month, magnetic storms will continue and will reach the "red" level.
According to the Meteoagent Center, a five-point magnetic storm is expected on November 19 and 20. On November 21, it will subside to K-index 2.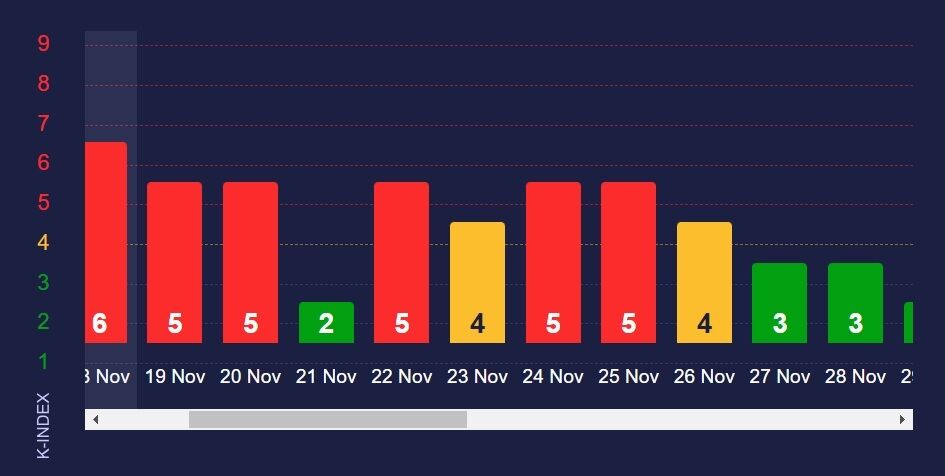 On November 23, new geomagnetic shocks with a magnitude of 5 are expected. The magnetic storm will last for 4 days until the 27th. According to the preliminary forecast, no new shocks are expected until December 4.
Read also: Why do bad weather and magnetic storms give you a headache: how meteorology affects humans
The effect of magnetic storms on the human body can be as follows:
deterioration of mood
loss of strength
headache
sleep disturbance
depressive state
blood pressure surges.
Some people experience joint aches and pains, and chronic diseases are exacerbated. Weather addicts become inattentive, conflicted, and restless.
On the eve of a magnetic storm, do not overwork. To reduce the negative impact of the storm on the body, limit intense physical activity, get more rest, walk in the fresh air, and ensure adequate sleep. Eat more fish, vegetables, cereals, and drink more water.
Avoid drinking coffee, alcohol, and smoking. Do not be stressed, avoid conflict situations. Do not take on work that requires concentration and attention. Limit your driving trips.
Attention: This content is for informational purposes only and does not contain any medical advice. For medication, diagnosis, and other medical advice, please consult your doctor.
Earlier, we reported that scientists have found a way to reduce pain without medication.
If you want to get the latest news about the war and events in Ukraine, subscribe to our Telegram channel!