Recipes
A secret ingredient will improve the flavor of red fish during pickling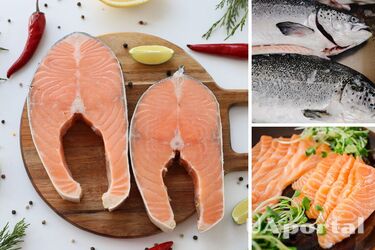 Red fish is most people's favorite food. It is a good source of protein, omega-3 fatty acids, vitamins and minerals.
Since the ready-made product in the store costs a lot of money, it is worth trying to buy a fillet or a whole fish and salt it yourself. How to do this with one interesting ingredient, told in the Instagram-blog hausteno4ek.
The secret of the marinade is in the use of alcohol, namely vodka. The cooking process itself takes only 20-30 minutes, and the salting lasts 8-10 hours.
Read also: Pumpkin derunes in a frying pan: a dish that will surprise relatives and guests
Ingredients:
Red fish (salmon, trout, salmon) - 300 g,
vodka - 30 ml,
salt - 2 tbsp,
sugar - 1 tbsp.
Method of preparation:
1. Clean the fish from scales, rinse and dry with paper towels. Rub the fish fillets with salt and sugar, put them in a non-metallic dish (best is a glass mold with a lid).
2. Pour the vodka directly onto the fish and close the dish, place in the refrigerator to pickle for 8-10 hours.
3. Drain the brine, rinse the fish in cool water. Dry with paper towels.
4. Such salted fish should be stored in the refrigerator in a clean and dry container. Vodka will not be felt, but will aggravate the flavor of the fish, also perform disinfection.
Previously, we told you how to prepare marmalade from pumpkin. This healthy dessert should be consumed in moderation.
Want to receive the most up-to-date news about the war and events in Ukraine - subscribe to our Telegram channel!