Society
Shedding leaves and wilting: florists share an effective life hack to improve the condition of geranium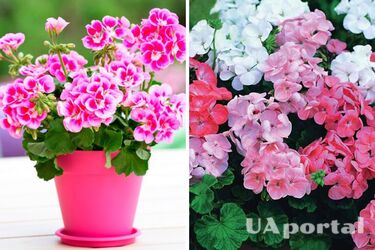 Geranium is famous for its unpretentiousness, but sometimes it can become capricious. Usually, changes in its condition indicate neglect. It is important to remember that stability is essential for this plant, and it does not tolerate constant changes in environmental conditions.
This was reported by Ukr.media.
In addition, geraniums do not tolerate dry air and low temperatures. Therefore, in winter, it is recommended to move them away from the window into the room, where they will be protected from sudden temperature fluctuations. During the heating season, radiators can dry out the plant's leaves, and contact with cold glass can lead to freezing.
Indoors, geraniums can also lack light, so it is important to provide them with additional lighting. Bright fluorescent lamps or special plant lamps can be used for this purpose.
Read also: Gardeners explained how to prune wisteria to turn your garden into a fairy tale
Proper watering is also important for geraniums. Remember that they do not like water to get on their leaves. It is recommended to water the flowers through a tray, avoiding excessive moisture.
Additionally, geraniums require regular additional nutrition. Use sweetened water to feed the plant, as pelargonium is known for its love of sweets. Dissolve 1 teaspoon of sugar in 1 liter of water and water the soil. You can also add a pinch of sugar directly to the pot.
As a reminder, we have already written about how to stimulate geranium growth.
If you want to get the latest news about the war and events in Ukraine, subscribe to our Telegram channel!