Society
Gardeners explained how not to prune plants in the garden: you will only make it worse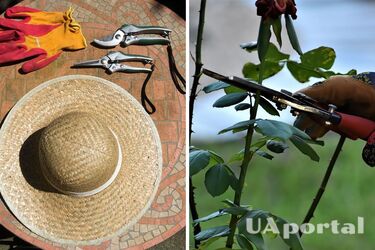 For gardeners who want their plants to thrive, pruning is essential. There are many common mistakes that are made when performing this common gardening task.
Avoiding these mistakes means keeping plants looking good and healthy. This is reported by Express.co.uk.
Gardeners should be aware that each plant has its own optimal pruning season, and if done at the wrong time, it can put the plant under stress. To avoid this, research each type of plant in the garden and determine when it is best to prune them.
Read also: What to plant in the garden in the fall for an early harvest
Using blunt or dirty tools can damage plant tissue, leading to disease. Excessive pruning can lead to plant starvation by removing too many leaves needed for photosynthesis.
When pruning, it is important to ensure that you cut at the right angle and in the right place. Some gardeners prune without considering the natural shape of the plant.
Dead, diseased, and damaged branches should always go first. It's important to have a clear idea of how gardeners want the plant to look and prune with this in mind.
As a reminder, we've already written about a universal flower fertilizer.
If you want to get the latest news about the war and events in Ukraine, subscribe to our Telegram channel!