Society
Gardeners named flowers that should be planted in November so thaat they bloom in spring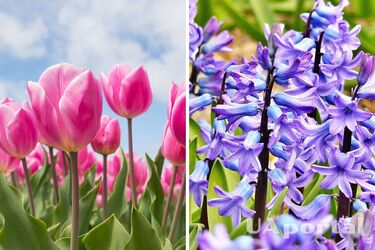 November is a very good month for planting trees, shrubs, hedges and perennials. It is also the perfect time to plant tulips both in pots and ground.
Planting now also means that gardeners will have less work next spring. This is reported by Express.co.uk.
The ideal time to plant tulips is from the beginning of November. They will do best in a sunny but sheltered location in well-drained soil. They can also grow in pots in peat-free multipurpose compost.
Read also: What to add to the water to keep the flowers alive longer after the holidays
The key for all tulips is to make sure they have good drainage. It is important to plant them as deep as possible. Thus, the stronger and straighter the stem will be.
Hyacinths
It's important to give them some shade, but they are usually best placed near paths and doors. They prefer moderately fertile soil.
Bulbs should be planted 10 cm into the ground with 7.5 cm between them. If grown in a pot, they need peat-free soil with drainage holes.
Before the onset of the cold season, summer house residents begin to prepare for winter. During this period, one of the most important procedures is to protect plants in the garden from pests. To do this, you can use a home remedy prepared based on a well-known fertilizer.
If you want to get the latest news about the war and events in Ukraine, subscribe to our Telegram channel!