World
Huge flying spiders have taken over eastern US: photos and video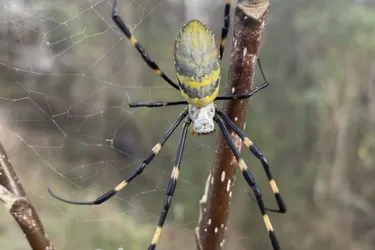 Joro spiders (Trichonephila clavata) are large and colorful spiders native to Asia. They were first discovered in North America in 2013 in Georgia, and since then their population has rapidly spread south and east.
Recently, Joro was spotted in southern Alabama, Al.com reported. The huge spider was sitting in a tree at the Roy B. Whitaker in Paint Rock, east of Huntsville.
Read also: Scary looking spider turned out to be hardly the most shy creature on Earth (photo)
It is noted that spider researcher Dr. Andy Davis of the University of Georgia observed that Joro are incredibly invasive, so much so that they can practically "outrun any other kind of spider."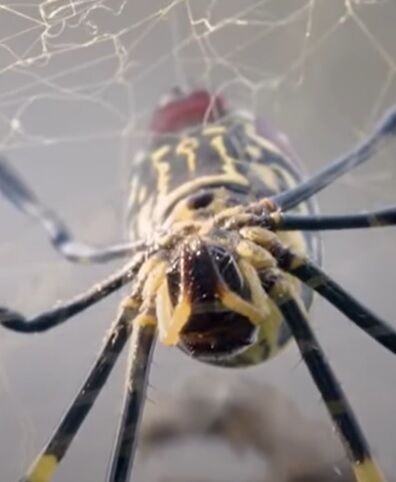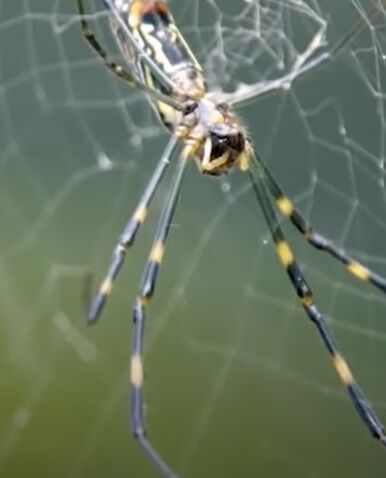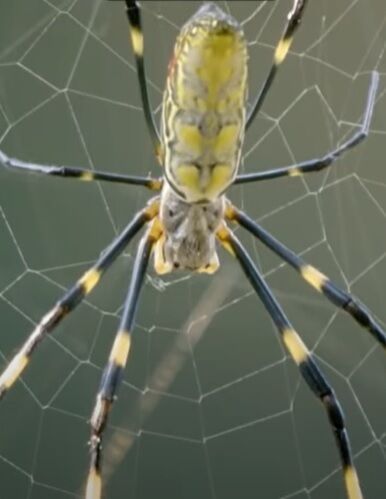 "They eat almost anything they catch in their nets - mosquitoes, flies, bedbugs or other spiders. ", said Clemson professor David Coyle.
Experts explained that these spiders are venomous. They can travel miles by "ballooning" - using silk to catch the wind carrying them a mile away from their usual habitat. The good news is that the fangs of this spider are unable to bite through human skin.
Read also: Ukrainian found huge white zombie spiders in the basement (photo)
Because of their gigantic size, these spiders create "huge multi-layered webs of golden silk". Because of their webs, noted Professor David Coyle, these spiders are "great at hitchhiking in cars."
Joro spiders (Trichonephila clavata) have a body length of 2 to 5 centimeters, and their legs can reach a length of 10 centimeters. They are bright yellow in color with black stripes on their abdomen. Female Joro spiders are larger than males and can grow up to 8 centimeters in length.
Joro spiders are solitary predators. They weave large, golden-colored webs that can reach a diameter of one meter. They use their webs to catch insects, flies, butterflies and beetles.
These spiders live up to three years. Female Joro spiders can lay up to 1,000 eggs.
Joro spiders are good fliers and can travel long distances using the wind.
This invasive spider species is a concern because of its rapid spread. They can compete with native spider and insect species.
Previously, a spider that had a "hearing aid" was found in the US.
Want to receive the most up-to-date news about the war and events in Ukraine - subscribe to our Telegram channel!