Society
Pay attention to the smell and material: how to choose the right Christmas tree decorations, so as not to harm your health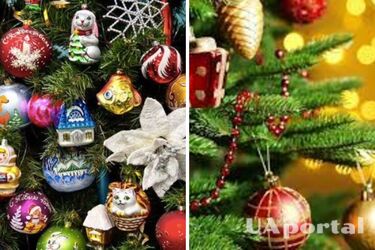 When buying Christmas tree decorations, be sure to pay attention to the composition of products and assess their odor, as low-quality toys can cause chemical damage or allergic reactions. Some products may contain toxic substances, although in small concentrations, but accumulate in the body and are dangerous, especially the usual plastic ornaments.
About this writes TSN.
If you feel a sharp odor from plastic toys, it is better to refrain from buying them, because it can be harmful to the body. The same applies to garlands - they should not have an unpleasant odor, heat up or look poor quality.
Health professionals recommend avoiding Christmas toys made of glass in homes with small children or pets. The danger is not only that the ornament can break, but also that the child can swallow glass fragments.
Also pay attention to the appearance of Christmas tree toys: it is better to choose those that have a uniform structure and there are no beads and small parts that can be dangerous for children. Avoid buying ornaments that leave traces of glitter or paint on your hands.
When placing toys and garlands on the Christmas tree, make sure that they are inaccessible to the baby.
Recall, we have already written what cartoons can be watched on New Year's Eve.
Want to receive the most relevant news about the war and events in Ukraine - subscribe to our Telegram channel!