Science
Night light during sleep can cause severe illness - study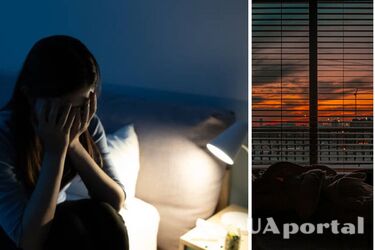 Artificial light during sleep can cause serious mental disorders. This was reported by scientists who conducted experiments involving 85,000 people.
The study, published in Naturale Mental Health, notes that bright artificial light during the night can have a significant impact on a person's mental health, leading to the development of various disorders and worsening symptoms.
Read also: Scientists proved that the "grandmother's rule" of body washing works
Researchers found that the link between night lighting and the risk of mental health disorders such as depression, self-harm, post-traumatic stress disorder, psychosis, generalized anxiety disorder and mania may be significant.
"People today spend the majority of their time indoors under artificial light that does not always match the natural cycle of light and darkness. This disrupts the biological rhythm of our bodies and has a negative impact on our mental health," said Angus Burns, co-author of the study.
According to her, lifestyle changes and avoiding excessive night lighting can be an affordable and free non-pharmacological method to improve mental health. In this context, it is recommended to limit the use of light during the night or at least reduce its intensity, respecting the natural rhythm of light and darkness.
According to the American Medical Association, the impact of artificial light at night negatively affects human health, in particular, increases the risk of sleep disorders, depression, obesity, diabetes, heart disease and even cancer.
Read also: scientists found that eating wasabi after 60 years old can improve cognitive function
Specifically, white LED lights have five times more impact on circadian sleep rhythms than regular streetlights.
According to a 2023 article by eight physicians and researchers published in GeroScience (the journal of the American Association on Aging), "there is a growing body of research emphasizing the complexity of the correlation between light pollution and Alzheimer's disease."
Nighttime lighting also suppresses the production of melatonin, essential for maintaining our health. Melatonin has antioxidant properties, induces sleep, boosts the immune system, lowers cholesterol and helps the thyroid, pancreas, ovaries, testicles and adrenal glands function.
We suggest you learn why you should not drink hot drinks from paper cups.
Want to receive the most up-to-date news about the war and events in Ukraine - subscribe to our Telegram channel!