Science
Ancient tomb with magic spells against snakes found in Egypt (photo)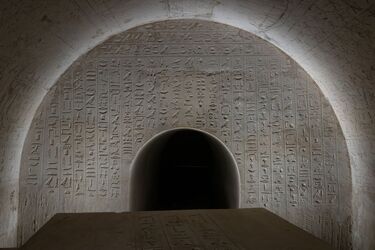 An ancient tomb was found in Egypt. It belonged to the royal scribe Djehutyemhat, who lived about 2,500 years ago.
The tomb of the scribe was found to be almost empty as it was robbed in the 5th century AD. As a result of anthropological analysis of the skeletal remains conducted by leading Egyptian experts, it was found that Djehutyemhat died at a relatively early age of about 25 years, showing signs of some kind of "occupational disease" (spinal wear), possibly due to sedentary work. He suffered from acute osteoporosis.
Read also: A "festive" coffin with the mummy of the high priest's daughter, which is 3,000 years old, was found in Egypt (photo)
As reported by the Czech Institute of Egyptology, a team of archaeologists found that the tomb resembled a richly decorated cave, the above-ground part of which was destroyed in ancient times. There was a burial chamber made of limestone blocks at the bottom of the tomb at a depth of 14 meters. It was filled with dozens of decorated limestone blocks that came from the dismantled above-ground part of the neighboring majestic tomb of General Menechibnekon.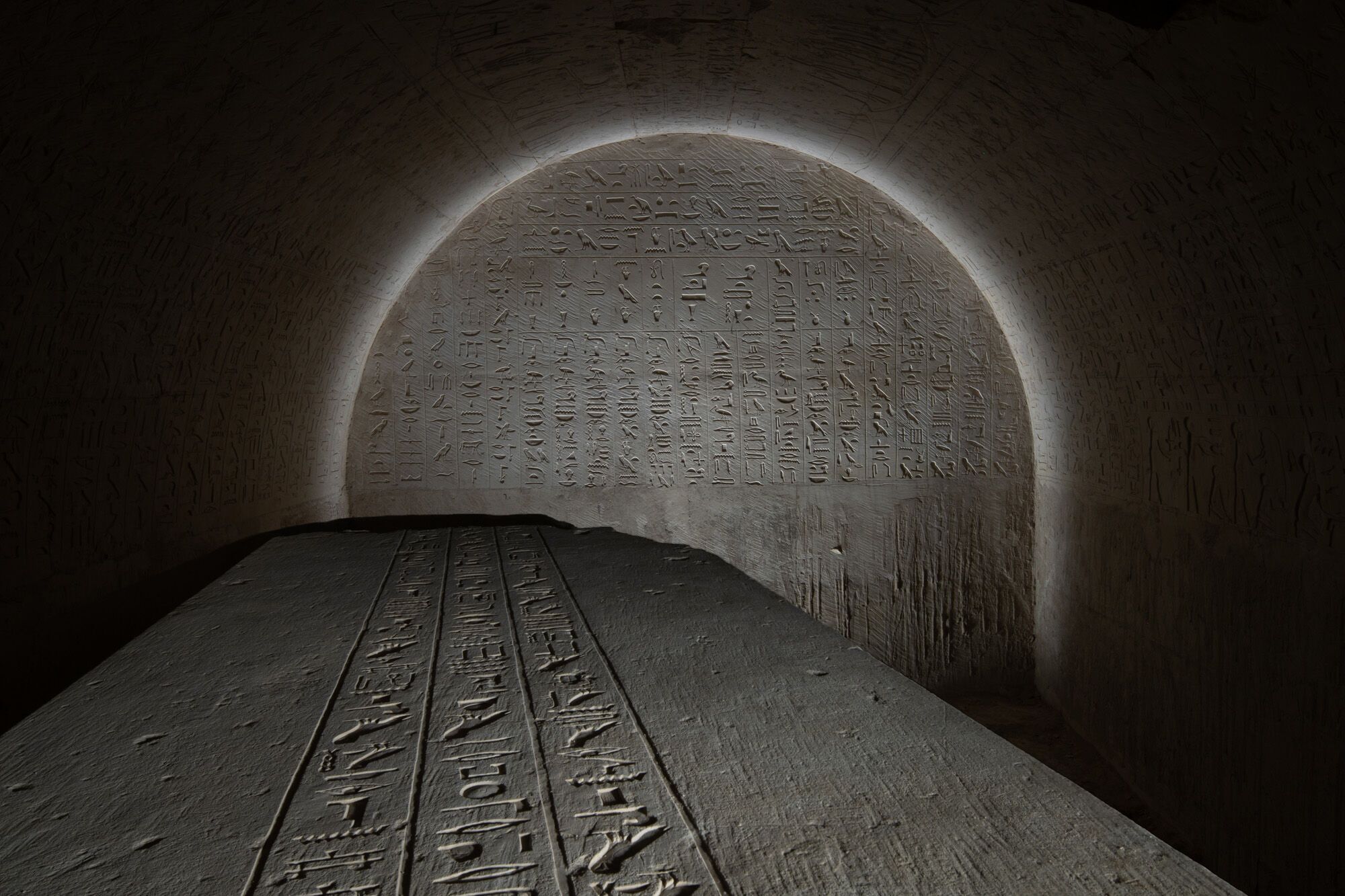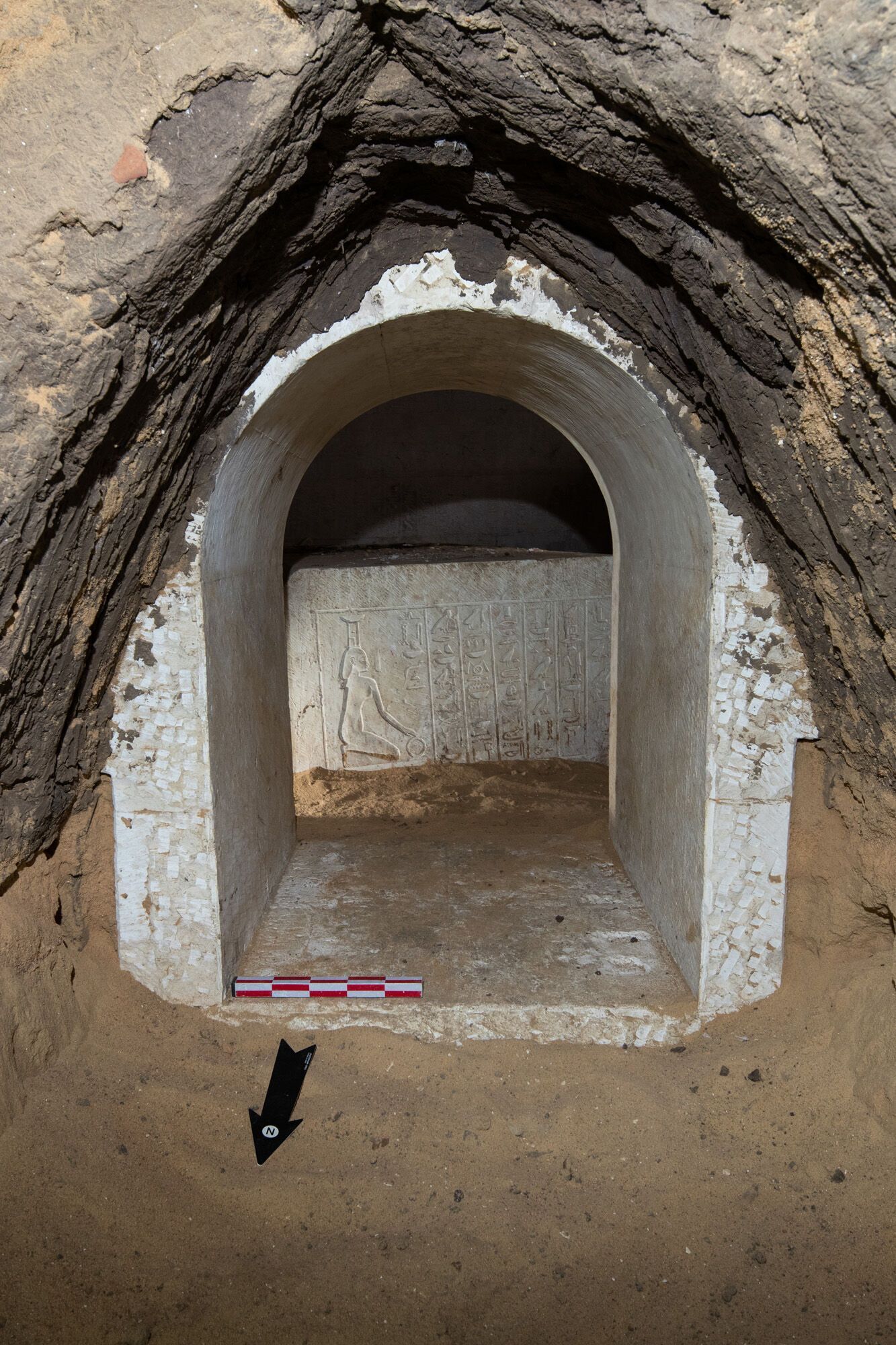 The burial chamber is richly decorated with texts and scenes. The archaeologists found a spell against snakebites on the entrance wall.
"The snakes mentioned in these magical texts were a potential danger and could serve as powerful protectors of the deceased and his mummy," the scientists noted.
Renata Landgrafova, director of the Czech Institute of Egyptology and an expert on ancient Egyptian language and texts, noted that the southern and western walls of the tomb were painted with drawings of sacrificial rituals and a long list of victims. The ceiling of the burial chamber depicts the journey of the sun god across the sky, first in the morning and then in the evening sky. The images are accompanied by hymns to the rising and setting sun.
A large stone sarcophagus, which also has hieroglyphic inscriptions and images of gods, both inside and out, is inside the funerary chamber, covered with relief decor.
The upper side of the sarcophagus lid is decorated with three columns of hieroglyphic text with the liturgy of the 178th chapter of the Book of the Dead, which consists of excerpts from much older texts of the pyramids. The shorter walls of the lid depict the goddesses Esset and Nebtet with accompanying texts offering protection to the deceased.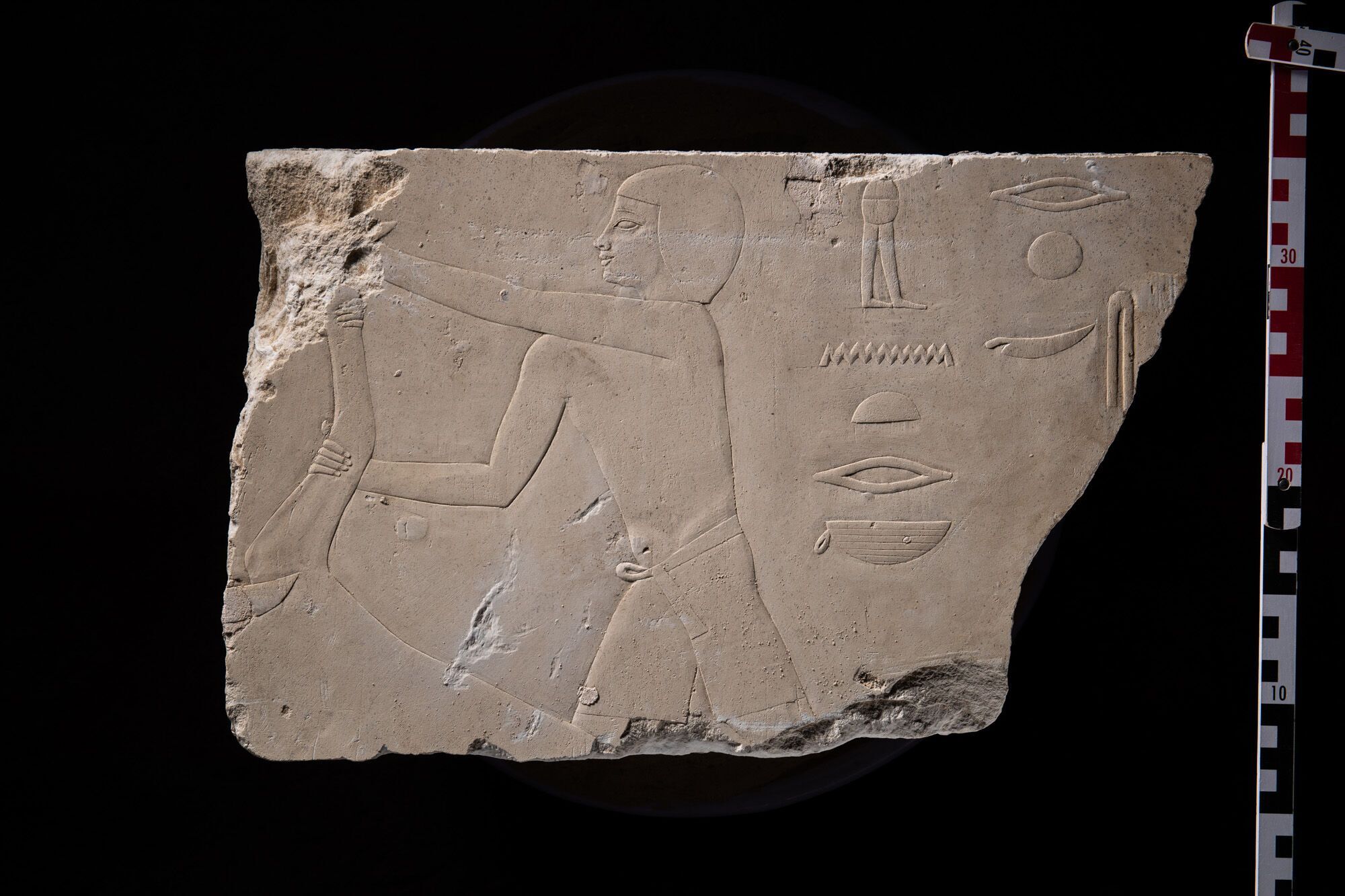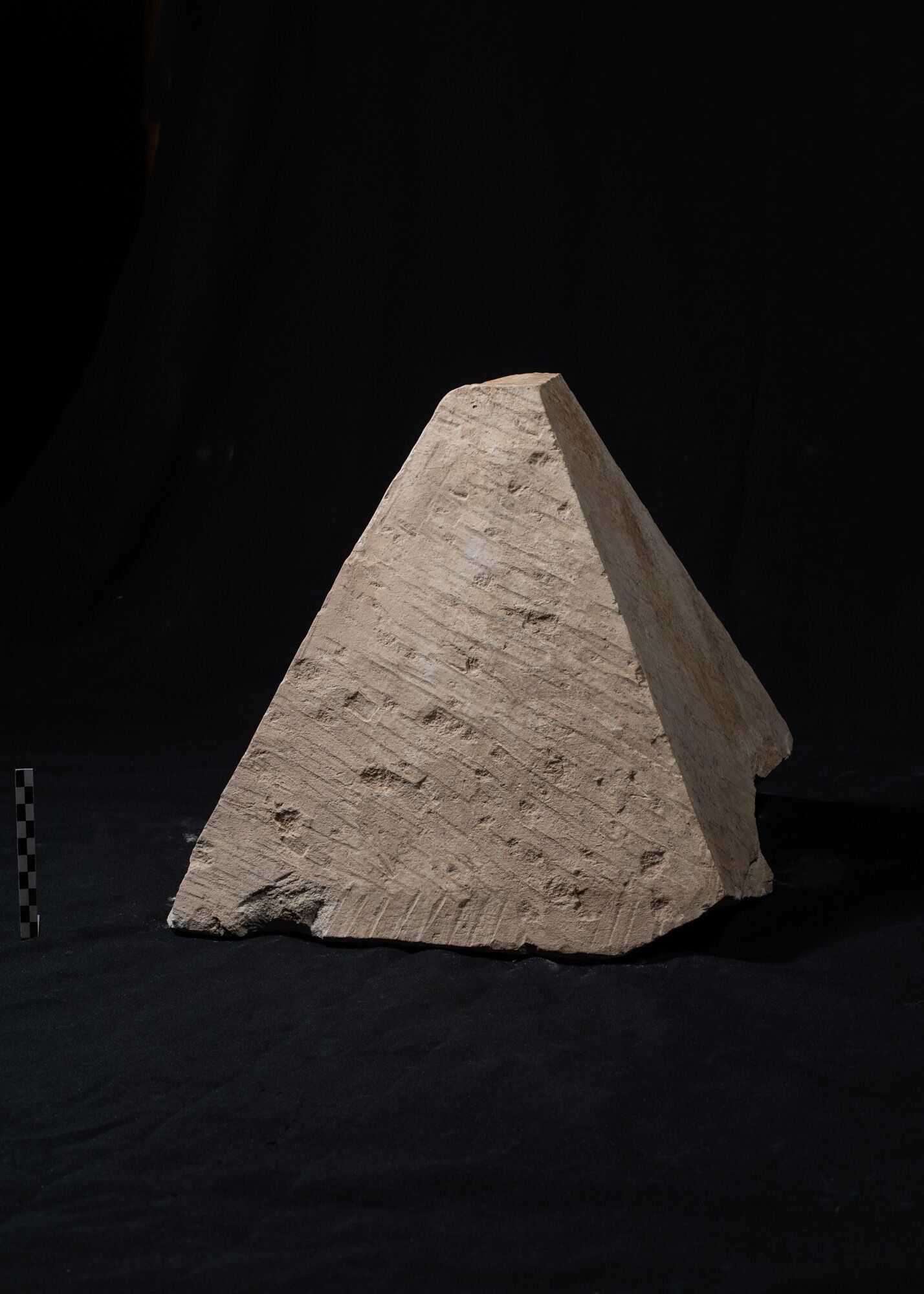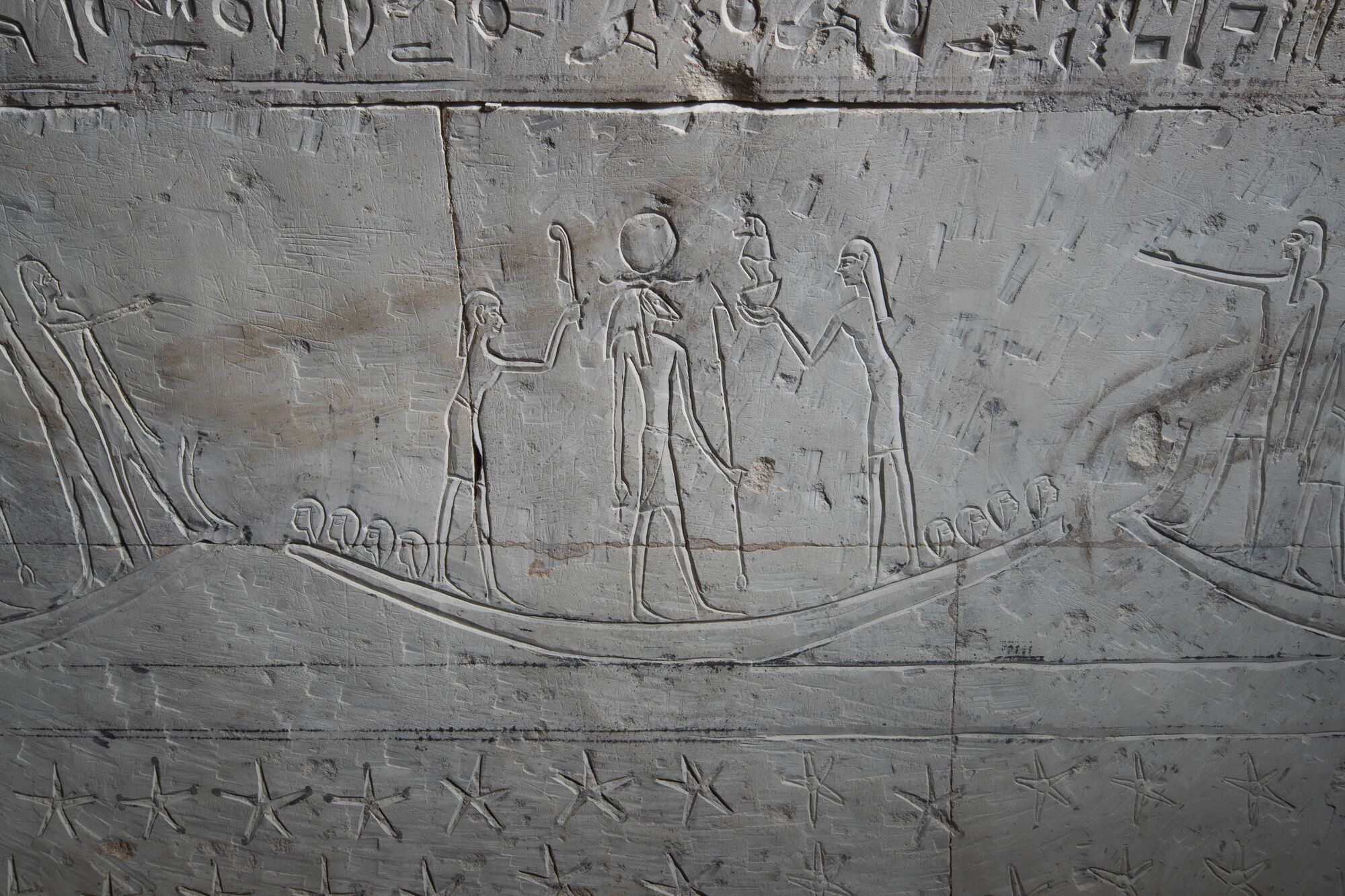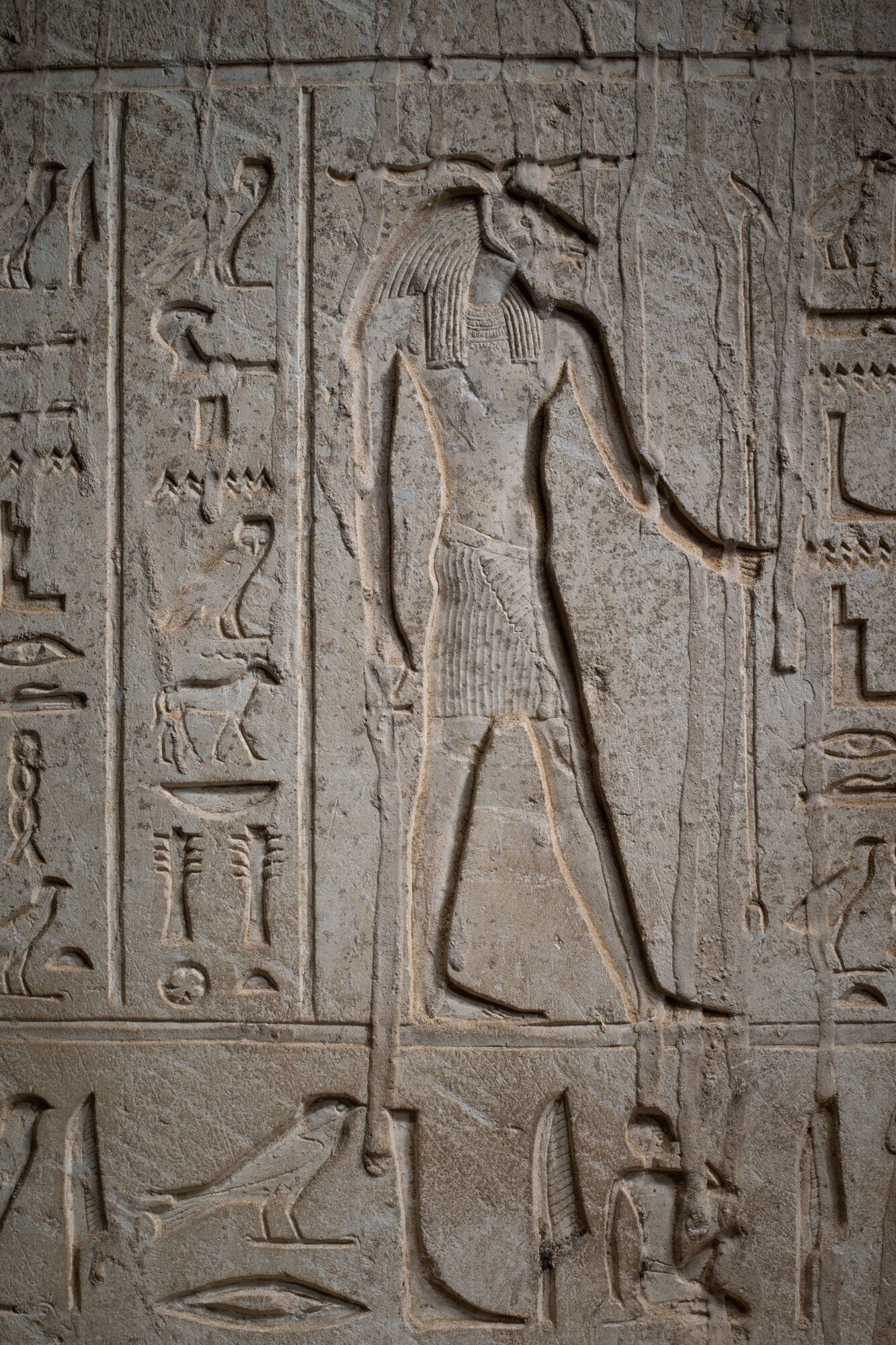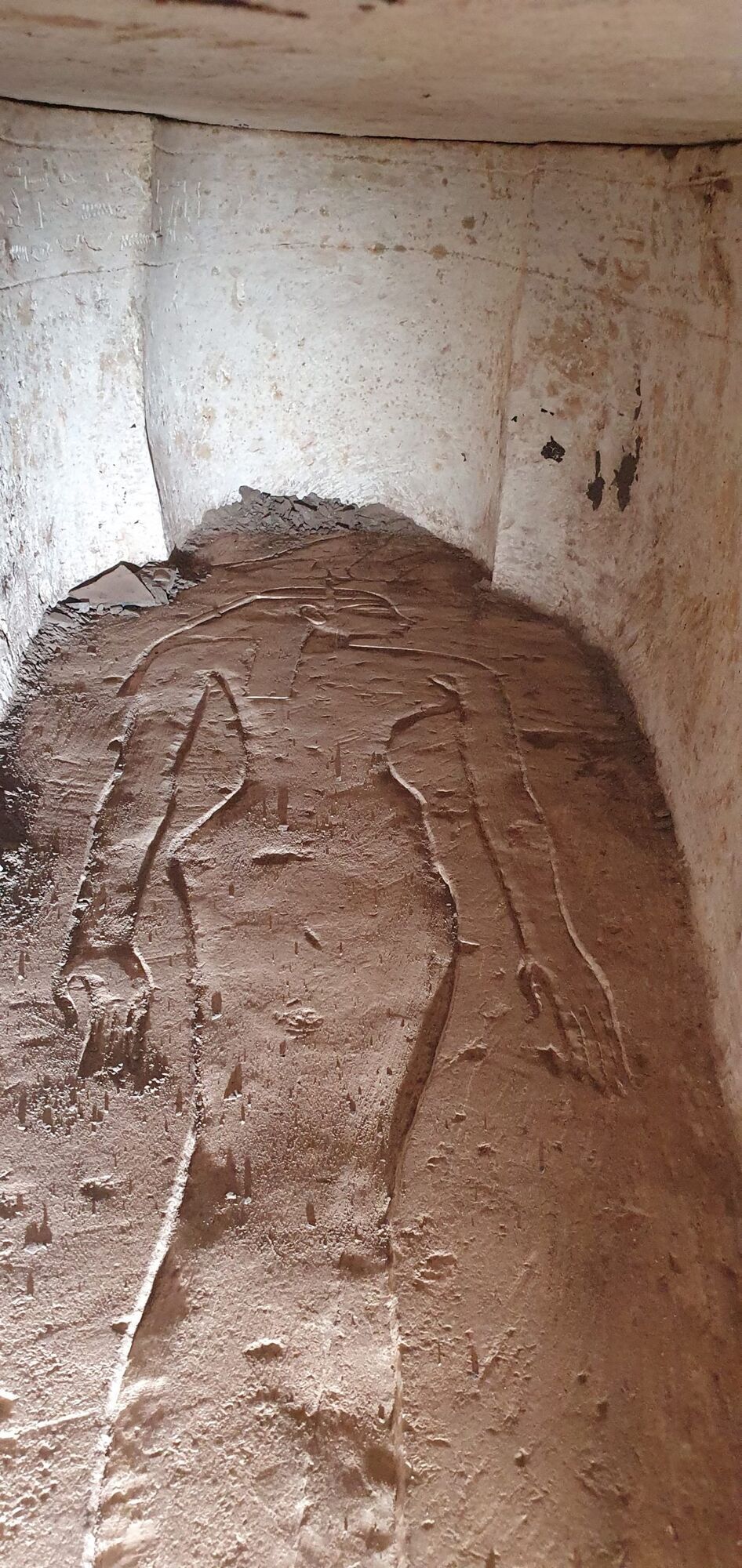 "The Goddess of the West in the sarcophagus represents the protector, guide, and symbolic mother of the deceased," explained scholar Jiri Janak, who analyzed and interpreted religious and magical texts.
As a reminder, a sunken ancient city dating back 1,800 years was found in Greece.
If you want to get the latest news about the war and events in Ukraine, subscribe to our Telegram channel!