Society
You can do a lot of damage: housewives answered why you can not clean the floor with hot water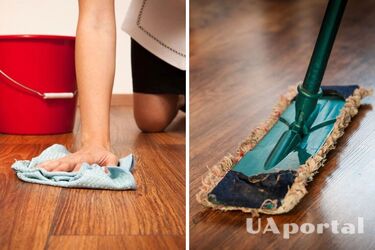 Hot water improves the effectiveness of detergents and dissolves grease and dirt faster. When we wash dishes, we always use warm water.
However, it is not so useful in the case of cleaning floors,. Experts say that hot water can entail the appearance of plaque and divorces from the rapid drying of water with detergent.
About this writes TSN.
If the floor is heavily soiled, you can use hot water and soap, but then you should rinse it with cool water.
Read also: Why you can not wash the floor with old clothes
This rule also applies when using vacuum cleaners with floor cleaning function. When using steam mops or other steam-powered appliances, hot water, on the contrary, will have a positive effect on the floor, leaving it clean and shiny. So, choosing what water to wash the floor with, it is important to consider the task and choose the best option to keep the flooring clean.
Recall, we have already written why to salt water for cleaning floors.
Want to receive the most relevant news about the war and events in Ukraine - subscribe to our Telegram channel!