Society
A powerful magnetic storm with a magnitude of seven hit the Earth: how to protect yourself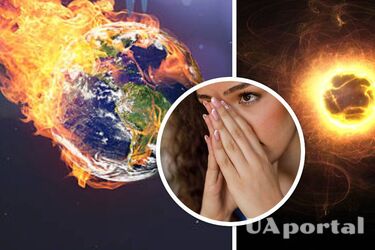 On November 16, powerful geomagnetic fluctuations were observed on the Earth, with a magnitude of 7 out of 9. The powerful magnetic storm will subside only on Friday, when its strength will drop to 3 points.
According to the Meteoagent Center, a period of calm will follow, but on November 22, geomagnetic shocks will intensify. A new magnetic storm with a magnitude of 5 is expected.
Read also: Why bad weather and magnetic storms give you a headache: how meteorology affects humans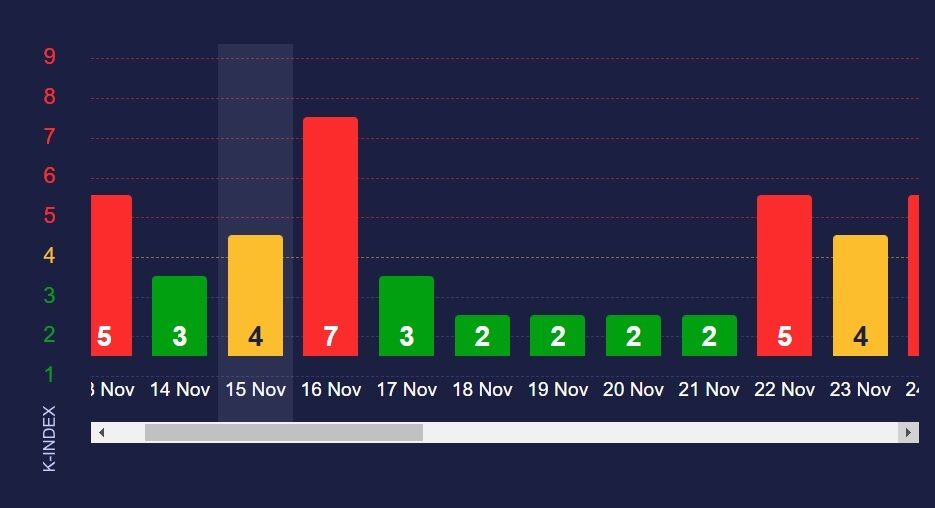 Magnetic (geomagnetic) storms are short-term perturbations of the Earth's magnetic field and atmosphere. They are caused by flares of radiation and charged particles emitted by the Sun.
What are the symptoms of the effects of magnetic storms?
People react differently to geomagnetic storms. Some people can't get out of bed at this time, while others don't even realize that any cataclysmic events are happening in nature.
Symptoms:
Changes in blood pressure.
Difficulty breathing.
Arrhythmia.
Headache.
Nausea.
Heart palpitations.
Joint aches and pains.
Depression.
Sleep disturbance.
How to protect yourself from magnetic storms
Observe the rest and sleep schedule, sleep at least 6-7 hours a day. If possible, rest during the day.
Drink clean drinking water - up to two liters per day.
Eliminate junk food from the diet: fried, salty, smoked, spicy foods.
Increase the consumption of fresh vegetables, fruits, and berries.
Restrain physical activity, but do not exclude it completely.
Be outdoors regularly.
Protect yourself from stress.
Give up alcohol and cigarettes.
Attention: This content is for informational purposes only and does not contain any medical advice. For medications, diagnoses and other medical advice, please consult your doctor.
When seasonal migrations of birds and other animals occur, they are guided by the geomagnetic field. However, coronal mass ejections on the Sun regularly trigger Earth's magnetic storms, which can temporarily disrupt the navigation process of birds on long-distance flights.
If you want to get the latest news about the war and events in Ukraine, subscribe to our Telegram channel!