Society
Powerful magnetic storm will last three days: when it will start and how to protect yourself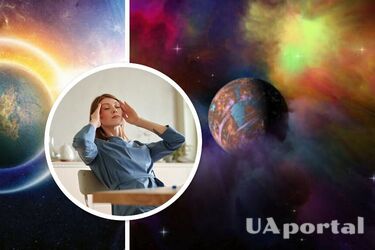 After the 8-point geomagnetic shock that occurred on the Earth on November 8, powerful geomagnetic fluctuations continue on our planet, the strength of which has decreased, but is still at the "red level," with a K-index of 6.
According to the Meteoagent Center for Geomagnetic Activity Research, powerful geomagnetic shocks with a magnitude of six will last for three days in a row until November 12.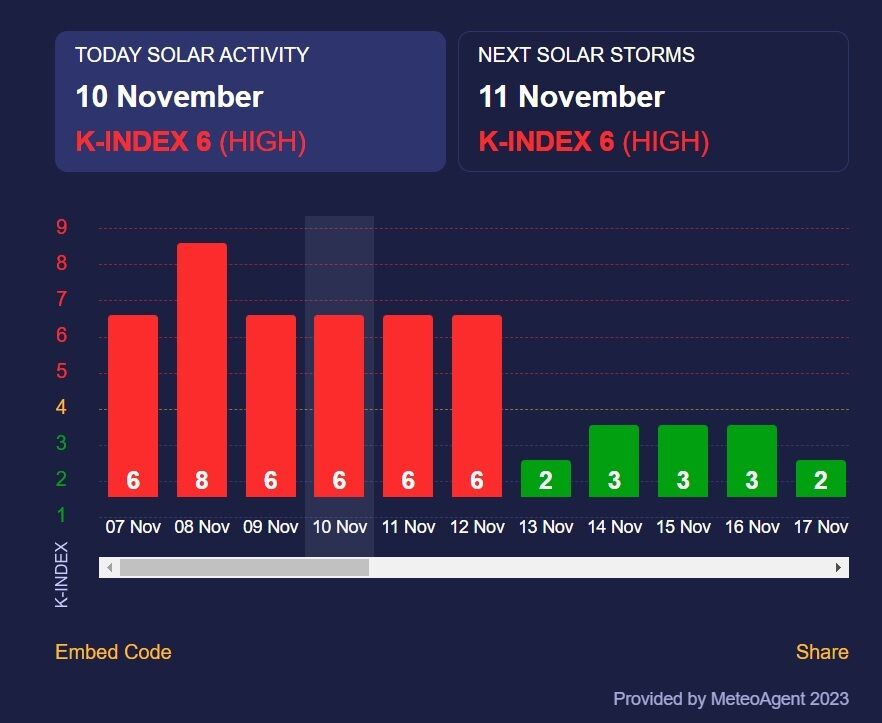 As early as November 13, magnetic storms are expected to weaken and become less noticeable.
Read also: Why does bad weather and magnetic storms give you a headache: how meteorology affects humans
The human body can also feel the effects of geomagnetic fluctuations. You can often feel fatigue, headaches, a vivid reaction to stress, dizziness, insomnia or even drowsiness. Some people experience pressure surges and joint discomfort. These symptoms usually appear in weather-dependent people, often the elderly or those with chronic diseases.
How to protect yourself from the effects of magnetic storms
It is important to remember that human health depends on taking care of it. This is especially important in difficult periods, such as during magnetic storms. To reduce the manifestations of the above symptoms, strengthen your body, and get through this period calmly, you should follow a few rules.
To begin with, try to avoid sources of stress. Watch less bad news, avoid quarrels, and spend more time relaxing. Let your body rest and gain strength.
Spend time outdoors more often, take a walk in a local park or even in your own yard.
If you can't go for a walk, ventilate the room. However, remember to go to another room or dress warmly to avoid getting cold.
Reduce your coffee intake during the day or replace it with decaf. If you prefer cappuccino or latte, you won't even notice the difference in taste.
Create a rough schedule for your day and stick to it. If your body gets used to the fact that you always go to bed, wake up, and eat at about the same time, it will be easier for it to adjust its internal mechanisms. Most likely, you will soon forget about insomnia and a sudden loss of energy.
Attention: This content is for informational purposes only and does not contain any medical advice. For medication, diagnosis, and other medical advice, please consult your doctor.
As a reminder, on November 5, residents of Ukraine saw the red-pink Aurora Borealis in the sky. The Astronomical Observatory of the National Academy of Sciences of Ukraine explained whether the aurora borealis would become a common occurrence in Ukraine.
If you want to get the latest news about the war and events in Ukraine, subscribe to our Telegram channel!