Lifehacks
Instantly improve your appearance: What to hang in the bathroom to refresh the interior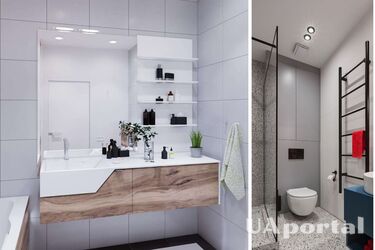 Bathrooms can be the epitome of elegance in your home if you place the right accents and choose the correct materials. Sometimes, even the smallest detail can make a significant difference.
The secret to successful bathroom design lies in the ability to select the right materials that can transform an ordinary space into a place of style and comfort, as reported by Homes & Gardens.
Read also: How to quickly and safely clean the bathroom from yellowing, plaque, and rust
One of the simple tricks that can give your bathroom a new look is the use of textile accents. These can be soft textile accessories, custom curtains, hand towels, and bathroom floor mats. Designers claim that this life hack works, and they use it themselves.
Textile details can also help create a sense of unity in the bathroom decor by harmonizing with other decorative elements.
For example, in the bathroom in the photo, the designers used pink towels to create a delicate and slightly bright accent. Without them, the room would be ordinary and expressionless.
In the other image, the designers used a gray towel that harmonizes with the white and gray shower and a beige carpet that fits perfectly into the floor palette, creating a cozy atmosphere.
When choosing textile details, pay attention to the material. Choose textiles that do not promote mold growth, are easy to clean, and dry quickly. By selecting the right materials, you can turn your bathroom into a place of comfort and style.
We have prepared some simple tips to help you clean your bathroom quickly and efficiently. You'll need baking soda, vinegar, and lemon juice.
If you want to get the latest news about the war and events in Ukraine, subscribe to our Telegram channel!