Society
Cosmetologists answered whether you can wear earrings all the time and sleep in them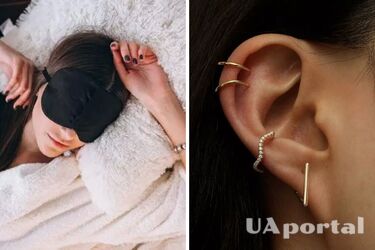 Cosmetologists emphasize the danger of wearing earrings for a long time and the importance of careful care of ear piercings. According to experts, it is important to remember that earrings need systematic cleaning, Ukr.Media reports.
Earring clasps can become a place of bacterial accumulation. Microorganisms can also remain in the holes of the earlobes in the ears, as well as in the secretions of the sebaceous and sweat glands.
To prevent skin problems, experts advise removing earrings regularly and cleaning them thoroughly. It is recommended to treat earrings once a week. This can be done by soaking them in soapy water or holding them in a solution of chlorhexidine or myramistin for half an hour.
Read also: Why clothes should be washed inside out: a simple explanation
Experts also emphasize that this should be done with both silver and gold jewelry.
Moreover, it is important to always remove earrings before going to bed, as there is a risk of catching them on the bedding or injuring the skin in the ear area.
As a reminder, we've already written about how often you need to change your pillowcases.
If you want to get the latest news about the war and events in Ukraine, subscribe to our Telegram channel!