Society
When it is better to wash your hair to keep it clean longer: morning or evening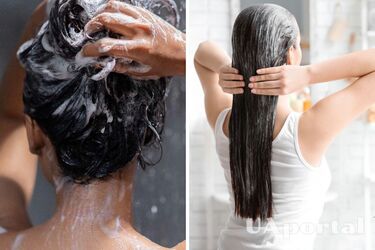 Hair is a woman's main jewelry, so it is important to provide it with quality care and choose the right time to wash it. Many women wash their hair in the evening to avoid wasting time in the morning. However, not everyone knows that the time of washing can affect the condition of the hair.
About this writes Radiotrack.
A doctor-trichologist, shares in a blog on tick-tock the basic rules of the time when you should care for and wash your hair. Owners of fine and greasy hair are better off washing their hair in the morning. After washing in the morning, oily hair will look fresh and fine hair will get extra volume, as the volume of fine hair can decrease overnight.
For long and thick hair, it is recommended to wash your hair in the evening and naturally dry it at room temperature, avoiding the use of a blow dryer in the morning. These tips will help to maintain the health and beauty of hair.
Recall, we have already written how to dry hair correctly.
Want to receive the most relevant news about the war and events in Ukraine - subscribe to our Telegram channel!