Society
Categorically do not fit each other: named 7 pairs of colors that are better not to combine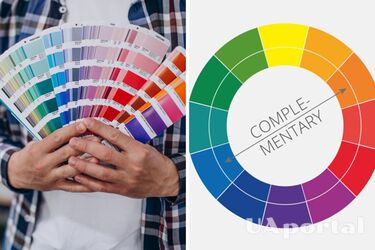 The choice of colors plays an important role in creating a harmonious look. Properly selected tones can make the figure slimmer, and incorrect color combinations can emphasize problem areas.
About this writes Apostrophe.
Here are some unfortunate combinations and tips on how to avoid mistakes:
Brown and black
Mixing these dark colors creates a gloomy atmosphere. It is better to combine them with pastel or neutral tones.
Gray and brown
These colors together create a dirty visual effect. It is better to combine gray with black, and brown with warm beige or sandy shades.
Blue and black
Dark blue and black in combination weighs down the image. Instead of black, silver or white should be used.
Red and green
These colors are best left for Christmas decor, as they can look bad in clothes.
Green and orange
Bright orange with cool green can create an unpleasant visual effect for the eyes. It is better to choose their powdery and less saturated variants.
Read also: Manicure, lost relevance in 2023.
Purple and yellow
These bright colors are not harmonized with each other and can look intrusive.
Red and orange
Close in shade, these colors can be awkward to combine, as can brown and black. Try other combinations for a more harmonious look.
Remember, don't combine more than three colors in one look, and if you do, choose the third tone only for details or accessories.
Recall, we have already written how to determine whether the color suits you.
Want to receive the most relevant news about the war and events in Ukraine - subscribe to our Telegram channel!