Recipes
How to cook buckwheat to make it crumbly like grandma's: a simple life hack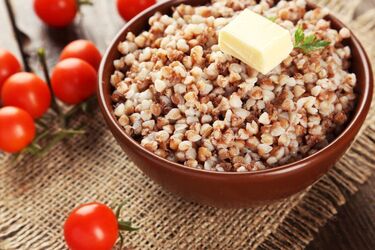 To make your buckwheat porridge not only healthy but also tasty, it can be very useful to acquire some culinary skills. Experienced housewives recommend adding one unexpected ingredient to the cereal, which will make your side dish crumbly and decorate it with a pleasant pink hue.
Read also: How to make homemade buckwheat granola
Try this simple recipe from the hostesses and your buckwheat porridge will always amaze your taste buds with its unique flavor palette, prostoway writes. Here's how to do it:
Remember that when cooking garnishes, you need to take into account some subtleties that will help make the dish taste even better.
Add 0.5 tsp of baking soda and 0.5 tsp of salt to the cereal. This is an important step that will make your buckwheat tender and pink without overcooking it. Consider these proportions for a two-liter saucepan.
Put the groats in boiling water and add salt and baking soda after a few minutes. As a result, the buckwheat will have a wonderful red hue and a delicious flavor. Don't worry about the soda flavor: it won't be noticeable in the finished dish.
Earlier we wrote about how to cook buckwheat in just 3 minutes.
If you want to get the latest news about the war and events in Ukraine, subscribe to our Telegram channel!