Society
How to break up with your lover: the right phrases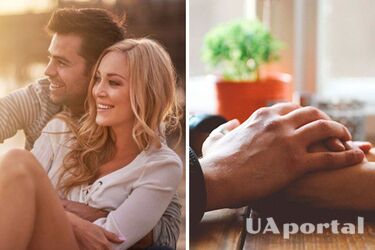 Breaking up with a loved one is always a difficult test, both for the one who leaves the partner and for the one who is left. There is no single right way to break up, but you should always be sincere and polite.
Dailynews.kyiv has told you how to make the divorce process less painful for yourself and your partner. In particular, you need to follow certain rules, namely
A clear understanding of the reason for the breakup. If you don't know what went wrong, you won't be able to explain it to the other person. You shouldn't blame your partner for the breakup or anything else, just say that you feel it's for the best.
Read also: Three life hacks to help improve relationships: "5 Love Languages and Communication Techniques
Choose the right place and time to talk. You shouldn't talk about the breakup in places that are associated with your shared memories. It is better to choose a neutral place where you can speak calmly and confidently.
Be sincere and polite. Do not say harsh and offensive words, thank the person for all the good things that happened between you.
Don't give in to emotions. Breaking up is always stressful, and it's important not to give in to emotions. If you feel like you can't handle it, it's best to postpone the conversation until later.
Write a letter or message. In this case, it is also important to be sincere and polite.
Phrases that can help you break up:
While you are with me, your true love is just howling with loneliness.
Don't waste your time with me, you will find a lot moving forward without a "suitcase without a handle".
The fire that was in our hearts has turned to ashes. It's time to get rid of it.
We have been living in one small universe - it's time to expand our horizons.
Nothing happens for nothing, we gave each other pieces of our souls and became better versions of ourselves.
Earlier, we shared some practical tips to help couples keep their passion alive in marriage.
If you want to get the latest news about the war and events in Ukraine, subscribe to our Telegram channel!