Recipes
How to cook scrambled eggs without a frying pan and oil in just 1.5 minutes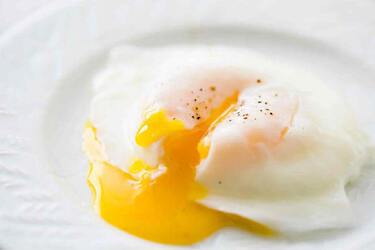 There are many ways to cook eggs, but one extraordinary method impressed TikTok users. The cooking time was only 1.5 minutes at full capacity. The cook advised to increase the time by 30 seconds for a larger number of eggs.
Read also: Why eggs need to be sprinkled with salt: a life hack from smart grandmothers
Popular chef Rose Reisman @rosereisman revealed a unique way to cook eggs using a microwave and paper plates, leaving users amazed by this unexpected idea.
The process began with breaking two eggs directly onto one of the plates, and then simply covering them with the second plate. It didn't look like anything special, but the main secret was that this "cocktail" was sent to the microwave.
In the comments, users expressed their admiration for this culinary life hack, and those who tried it at home confirmed that this is a really "cool" method for quick and oil-free cooking of perfect eggs.
As a reminder, UAportal shares the secrets of how long to cook eggs and how to do it.
If you want to get the latest news about the war and events in Ukraine, subscribe to our Telegram channel!